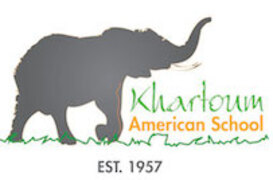 Featured Job
HS Social Studies Teacher
Full return airfair annually
Bachelor
2 years of teaching experience
Education, History, Social Sciences
General Expectations:
Communicates effectively with other staff members, students, and parents
Works well with other members of the staff
Conforms to the administrative procedures of the school
Is a team-oriented worker who is enthusiastic about working with all children
Understands and adheres to school safeguarding policies
All utilities paid
Global health insurance
Shipping allowance
Hardship allowance
December r&r flight allowance
Summer excess baggage allowance
Interest-free car loan
Duties & Responsibilities:
To provide a safe, secure and pleasant learning and working environment for students and teachers;
To counsel and advise students on ways to improve their performance;
To carry out supervisory duties as assigned by school management;
To ensure good order and fair discipline at all times during the school day;
To regularly review personal teaching methods and work programs;
To advise and cooperate with colleagues on the preparation and development of curriculum;
To be committed to learning and using Endgrade or Edmodo, Atlas Rubicon, and any other program used by the school to maintain student and curriculum records;
To set and mark work and assess and record student development and attainment;
To fulfill the requirements of all school policies including supervision, assessment, programming, and reporting;
To regularly report, in writing and/or verbally, to parents on their child's progress;
To participate in school events/meetings that are scheduled throughout the year including staff meetings, in-service activities, open evenings, and parent-teacher conferences;
To provide instruction in other areas of the curriculum and take part in extracurricular activities during 2 quarters;
To participate in professional development and in-service training appropriate to the school's objectives, curriculum, and student's needs;
To carry out the appropriate share of the administrative and organizational tasks necessary for maintaining high-quality education and providing a positive learning environment;
To be a team-oriented and collaborative worker who is enthusiastic about working with children;
To adhere to the same discipline behaviors that are expected of students;
To support and enforce all school regulations and procedures
The Khartoum American School (KAS) is an independent, coeducational day school that offers an educational program from preschool (3 year-olds) through grade 12 for students of all nationalities. The school was founded in 1957.
KAS provides nurturing and caring student-centered environment. The curriculum is inquiry-based and international (AERO) in scope. The language of instruction is English and resources are from the U.S. The school's core curriculum includes language arts (English), math, science, social studies, and foreign language (French or Arabic). Classes in music, art, and physical education supplement the core curriculum.
Our Curriculum
At KAS we seek to empower students to formulate and frame questions to become creative and critical thinkers in our ever-changing world. We support students' learning styles and needs while incorporating authentic experiences in our units so that learning connects with real life. Our ultimate goal is to enhance students' understanding and create lifelong learners.
Khartoum American School is a school that is committed to continuous improvement. One of how we accomplish this goal is through the accreditation process. Over the past twenty years, KAS has been accredited through the Middle States Association (MSA) of Schools and Colleges.
MSA is a recognized leader in national and international educational communities and its goal is "to improve the quality of education through the accreditation process and to affirm to the public the trustworthiness of its accredited members for the Twenty-First Century."
Please note that Teach Away provides information on behalf of schools and cannot accept liability for information provided or policies schools may adopt. Be sure to verify all details that apply to you, and check for the latest visa and work permit requirements. For any questions regarding job postings, please contact the school directly. Teach Away believes in diversity and inclusivity, and that everyone deserves to be treated with respect and be considered fairly and equally for employment. We ensure all schools we work with adhere to our pledge to promote inclusivity and diversity in education and recruitment practices.