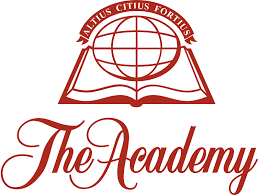 Featured Job
Humanities and English Teacher
The Academy International School
Financial support for relocation
Bachelor
2 years of teaching experience
Geography, business, history, and/or English

Teaching Credential/License
Our package includes:
Salary higher than the Spanish national guidelines.
Permanent contract.
Three course school lunch each day.
National health insurance, and private health insurance for work related issues.
Administrative support with the legal documentation such as paperwork related to becoming a resident in Spain, registering with a doctor, opening a bank account.
Settling-in allowance and support and advice on finding accommodation.
We are looking for a qualified and enthusiastic secondary humanities teacher to join our expanding team at The Academy International School, a centre of excellent academic achievement, where the whole school community shares the joy of learning.
Welcome to The Academy International School. Our strong belief in education in the broadest sense which permeates all our teaching and learning. While providing the students with a very high form of academia we also encourage the students in their development of the necessary life skills to become responsible, compassionate and successful citizens of the world. At The Academy we have combined the beauty of our natural surroundings with modern facilities and up to date resources to create an environment which is extremely conducive to learning.
The Academy International School is a dynamic centre of education. We are constantly evolving in response to the changing necessities of the students and reflecting the global environment. The school follows the British National Curriculum, from ages 2 to 16, up to IGCSE level and then, from ages 16 to 18, the IB Diploma Program. It is affiliated with the Spanish Ministry of education and is a member of NABSS (National Association of British Schools in Spain) as well as being an IB school. It is inspected regularly both by British and Spanish inspectors.
At The Academy International School there are over 500 students ranging in age from 2 to 18. The majority of the students are Spanish, British or German. However, there are students from each of the continents. This international representation gives the students a global perspective and allows for the promotion of a rich cultural experience. Many activities throughout the school year provide the children with the opportunity to share and learn from each other in an environment that promotes learning as a partnership between teachers, parents, children and the community as a whole.
Please note that Teach Away provides information on behalf of schools and cannot accept liability for information provided or policies schools may adopt. Be sure to verify all details that apply to you, and check for the latest visa and work permit requirements. For any questions regarding job postings, please contact the school directly. Teach Away believes in diversity and inclusivity, and that everyone deserves to be treated with respect and be considered fairly and equally for employment. We ensure all schools we work with adhere to our pledge to promote inclusivity and diversity in education and recruitment practices.
Similar Jobs

RVF International
Various Locations, Spain, Europe