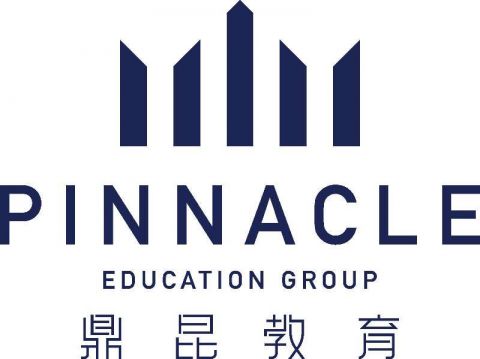 Featured Job
International Kindergarten Teacher
Shenzhen (NanShan District) Sekou, China
Full airfare reimbursement for one round trip economy class travel to/from home country
Licensed Teacher, ESL Instructor
Bachelor
2 years of teaching experience
Education or related humanities courses
4 Year B.A., College Degree
Minimum of two years of educational experience in international kindergartens
Teaching Qualification for example: TESOL/DELTA/CELTA ect.
At least 2 years of relevant kindergarten teaching experience
Passionate about Education, and loves and enjoys being around children
Experienced in aiding in the aiding of the development and writing ESL lesson plans for young learners
Experience in working in an ESL environment with focus on STEAM curriculum is a plus, but not mandatory
Experience working in a culturally diverse team
Past experience in working in a new kindergarten and or training center is a plus
Applicants must currently be in China
The salary for this position is competitive and dependent on education and experience. Conrad Academy offers a comprehensive benefits package, including health coverage, housing allowance, ongoing training, and more. Assistance in obtaining a visa will be provided.
Job Performance and Responsibilities:
Teach kindergarten class, plan lesson activities and prepare materials based on the provided curriculum, possibly with STEAM focus.
Aiding in the addition, creation and development of the curriculum.
Instruct students individually and in groups, adapting teaching methods to meet students' varying needs, such as help organize and lead activities designed to promote physical, mental, and social development such as games, arts and crafts, music, and storytelling and other resources for children to explore, manipulate, and use, both in learning activities and in imaginative play.
Confer with parents, teachers, and administrators as needed
Administer standardized ability and achievement tests, and interpret results to determine children's developmental levels and needs
Help plan and supervise class projects, field trips, visits by guests, or other activities, and guide students in learning from those activities
Respect, appreciate and understand differences in learning and the school culture
Participate in a culture of professional learning, workshops and other training
Be accountable and a positive advocate for all management decisions
Attend staff meetings, workdays and professional development activities as assigned or recommended, contribute to activities on a regular basis
Perform additional duties as assigned by the Principal or Head of Department supporting the launch of new international nursery kindergarten/training center
Co-developing and assisting in student recruitment such as demo classes
An active participant in the integration and immersion with the international faculty with other team members
Founded by a group of leading educators and philanthropists, the Pinnacle Education Group (PEG) creates opportunities for children and youth from all walks of life to develop their potentials so that become young leaders of China and the world inspired by passions for nature, modernity and humanities while embraced with China's long tradition and culture.
PEG partners with leading UK nursery and pre-prep organizations to provide high end care and development services in Shenzhen, Shanghai and surrounding areas, providing full time day care to 2 – 6 year old children. We are opening our first center in Nanshan, Shenzhen in September 2020 and are building our founding faculty. 
One of the world's most powerful nations, China's cultural contributions have influenced history and human development for thousands of years. Teach Away offers ESL teaching jobs in reputable language schools as well as licensed teaching jobs across China.
Land area - 3.7 million sq. miles (9.6 million sq. km)