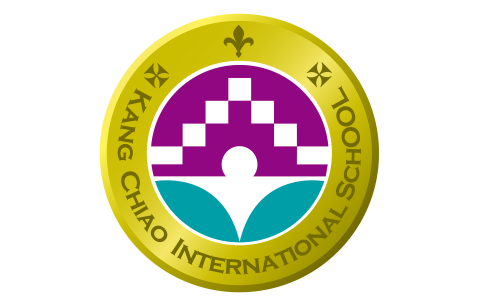 Featured Job
Junior Middle School English Teacher
Kang Chiao International School Taizhou Campus
Housing stipend or school provided apartment (your choice)
Full airfare reimbursement for an economy ticket and airport pickup
Licensed Teacher, ESL Instructor
Bachelor
2 years of teaching experience
Education, Linguistics or English majors preferred

Teaching Credential/License

TESL/TEFL Certificate over 100 hours
Teaching credential is preferred or Bachelor Degree related to subject applied.
Teaching experience in the A-level course system will be preferred.
Must have either a teaching certificate, or a TEFL/TESOL/CELTA qualification.
Teaching experience in international school is preferred. Experiences of administration especially in curriculum planning in international school is a plus.
All applicants must be able to obtain a working visa for China.
Free breakfast and lunch. (Multi-national cuisine)
Garden like campus
Paid vacation
Chinese New Year bonus
Housing stipend or school provided apartment (your choice)
Airfare benefits available
Health insurance
Completion Bonus
School swimming pool and gym available to employees (hours are a bit limited, but not unreasonable)
Only hiring candidates currently in mainland China!
KCIS Taizhou Campus provides a coherent learning experience from our kindergarten to high school by utilizing innovative pedagogical methods based on a balanced international curriculum. The teaching environment in our school is challenging and stimulating, which empowers our students to acquire and reinforce skills needed to be engaging, active lifelong learners.
We are seeking experienced educators to join our teams.
Job responsibilities:
The role of the teacher is to provide quality, differentiated learning experiences for students in a socially, educationally and physically safe environment allowing them to learn, contribute and interact with their peers and teachers in a manner which fosters and encourages the characteristics of the schools bilingual curriculum to meet the schools mission and vision.
Your job content is to teach students at junior middle school.
Include but not limited to lectures, preparing for lessons (teaching plans, lesson plans,homework making, etc.)
Curriculum design and development
Participating in school events
Work Time: Monday to Friday
Taizhou Kangqiao School will continue to uphold Kangqiao's school vision of "cultivating internationally competitive social elites and promising children a beautiful future" and provide more students with a learning environment that is rooted in Eastern culture. Cultivate students' diverse wisdom, strong physique, healthy psychology and tenacious will, so that children can lay the academic foundation and language ability of both Chinese and English, and become talents who can adapt to the future environment and various challenges.
 
Taizhou Kangqiao School covers an area of ​​about 174 acres and has a total investment of about 1 billion yuan. It is planned to build from kindergarten to high school. It is expected to open more than 100 classes, which can accommodate more than 4,000 students at the same time. The campus officially opened in September 2021, allowing Taizhou students to enjoy high-quality educational resources at their doorsteps, injecting new vitality into Taizhou's education industry. 
One of the world's most powerful nations, China's cultural contributions have influenced history and human development for thousands of years. Teach Away offers ESL teaching jobs in reputable language schools as well as licensed teaching jobs across China.
Land area - 3.7 million sq. miles (9.6 million sq. km)
Similar Jobs

Kang Chiao International School Taizhou Campus
Zhejiang, Taizhou, China
License required