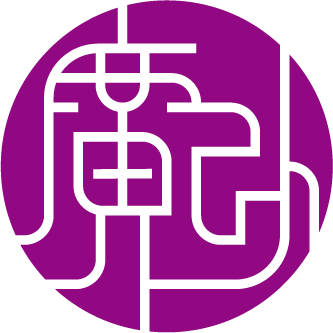 Featured Job
K/1 Teacher (Tentative Opening)
GTIIT-Affiliated International School
Furnished housing provided
One-way at start and end of contract plus annual summer leave
Early Childhood, Elementary
Bachelor
2 years of teaching experience
Elementary Education (preferred)

Teaching Credential/License
Required Qualifications
Bachelor's Degree or higher in Education or related field
Valid teaching license/certificate in elementary education(cannot accept TESOL or ESL certificate)
Minimum of two years full time lead teaching
Preferred Qualifications
Experience teaching in a cross-curricular, integrated program, Common Core, EAL best practices
Training and experience in a workshop model of literacy instruction is highly sought; competent and confident with teaching math
Current class size is 5 students, maximum in current space is 10 – must be able to work with a small class group until school expands into new site
Familiarity with the Common Ground Collaborative
An inclination toward innovation
A solution-oriented approach with a positive, growth mindset
Data-informed decision making
Resilience and emotional stability
Strong collaboration skills, desire to receive feedback and give input
Desire to partner with parents
Salary & Benefits – Overseas Faculty 2021-2022
| | | |
| --- | --- | --- |
| Experience | Bachelor | Master** |
| 0 | 31,800 | 32,800 |
| 1 | 33,200 | 34,300 |
| 2 | 34,800 | 35,900 |
| 3 | 36,700 | 37,900 |
| 4 | 38,800 | 40,000 |
| 5 | 41,000 | 42,200 |
| 6 | 43,200 | 44,200 |
| 7 | 45,300 | 46,300 |
| 8* | 46,400 | 47,500 |
| 9 | 47,200 | 48,300 |
| 10 | 48,100 | 49,300 |
*Maximum entry point for newly hired staff
**Doctorate: US$1000 stipend above Master salary.
Note: The Faculty can decide the repatriation rate of salaries at the beginning of the school year and can change the decision twice more during the year. The portion of salaries to be deposited in local amount will be paid in Chinese RMB to the US equivalent with the exchange rate set on August 1st of each school year.
The school cannot currently support dependent spouse unless already located in China, and cannot support dependent children at this time.
Benefits:
Investment/Retirement + Savings Plan: 5% of the Employee's base salary at the end of each successful completed school year.
Furnished apartment provided by school.
Health and dental insurance provided on 100% premium basis.
Utilities covered up to US$1000 per employee per year.
Personal Effects Shipping: Initial and End of Contract:

Single Employee: up to US$1000 (with receipts)
Teaching Couple: up to US$2000 (with receipts)

Settling-in Allowance:

Single Employee: US$250 paid on arrival in Chinese RMB

Teaching Couple: US$500 paid on arrival in Chinese RMB

Annual Home Leave: equivalent to lowest economy class round trip airfare to Home of Record (non-teaching dependent not included). Fare to be obtained from 3 quotes comparison done in February. Arrival ticket to China on initial contract to be provided by school.
Visa Assistance: visa-related expenses covered to secure initial documentation and renewal, including health and background check. Expenses only for employed teachers. Assistance but not expenses provided for dependents.
Taxes: all applicable Chinese tax assumed by the school
Local Medical Clinic: emergency and outpatient services through International Clinic in Shantou, Guangzhou, and Shenzhen.
Professional Development (Personal): up to US$800 per year paid (direct or reimbursed) for expenses related to pre-approved professional development activities aligned with professional growth plan.
Re-signing Bonus: US$1000 for one-year renewal contract offered to returning faculty to be paid in August. US$4000 for two-year renewal contract, payable in two installments: $1000 in August of the first year, and $3000 in January of the second year.
Personal & Sick Leave: 10 days annually.
Other benefits: life insurance, bereavement leave (no airfare), evacuation plan, etc.
Overview
Teach multi-age, Kindergarten / Grade 1 class in core subject areas
Curriculum resources: Collaborative Literacy Curriculum (follows a workshop model, including Book Clubs); SIPPs reading; TCI Social Studies, Eureka Math, FOSS science, Collaborative Classroom (SEL)
Teach four of six class periods, with one or two duties per day
Teaching practice
Provide integrated learning opportunities that support the development of character, competencies, and conceptual knowledge
Incorporate active learning where students are engaged directly in analyzing problems, designing solutions, and testing ideas
Implement evidence-based best practices
Use positive approaches to student behavior management, effectively approaching student misbehaviors as learning opportunities
Teach multi-age groupings using a standards-based curriculum
Schoolwide practice
Ensure approach is inclusive, reflects and supports multiple forms of diversity
Support school wide collaboration through formal and informal engagement with others, sharing ideas and strategies, and participating in school development efforts
Participate in curriculum development and adoption teams, using the Common Ground Collaborative framework, when appropriate
Plan and teach After School Activities, and lead or be involved in school events
Professional practice
Take ownership for own professional development: set goals, take action and grow as an educator with the goal of improved student outcomes
Engage in professional reflection based on data, in order to think about, receive input on, and make changes to own practice
Proactively involve parents in their child's education, including weekly communications focusing both on the class curriculum and individual progress in conceptual understanding, skills acquisition, and character development
PREFERENCE given to candidates already located in China with valid visa/residency
GTIIT Affiliated International School is a private, co-educational school located inside the state-of-the-art Guangdong Technion-Israel Institute of Technology, in Shantou, Guangdong, China. The school will house two programs: the international program for children of overseas expatriates, and the immersion program for children of Chinese nationals.  The international program opened in August 2019, enrolling dependents from overseas faculty at the GTIIT University and Shantou University.  
The program offers a U.S. style, English medium curriculum, and is a member of the Common Ground Collaborative in developing curriculum that supports students in their conceptual, competency, and character development.  In 2021-2022, the school will serve multi-age classes of students from Pre-K to Grade 8. In subsequent years, additional grades will be added through Grade 12.  The new K-12 campus is scheduled to open in August of 2022 with the launch of the Bilingual School.  
The Guangdong Technion-Israel Institute of Technology is modeled after the Technion Institute of Technology of Israel, a leading university in Israel and throughout the world.  The vision of GTIIT is to become a world-class international university carrying out cutting-edge research in the fields of science and technology, fostering a high-tech industrial ecosystem in Shantou and Guangdong Province.  As its partner, the GTIIT Affiliated Bilingual School aims to establish PreK-12 programs using research-based practice to nurture mindful collaborators and thoughtful global citizens.  The School advocates for additive bilingualism, dual language and culture immersion with expatriate and national students alike.  The School is committed to providing a cognitive based program where young children learn through active exploration in an environment, which is rich in materials and opportunities to converse, socialize, work, play and negotiate with others.  Each child has great learning experiences to meet their academic, social and emotional achievements.  The school follows a standard-based system to evaluate the effectiveness of student learning at all ages.  
GTIIT Affiliated International School is managed by ISS-ULink, International Schools Services' (ISS) affiliate in China.  If you are a passionate educator interested in helping create intentional and innovative learning programs, come join GTIIT Affiliated International School!
One of the world's most powerful nations, China's cultural contributions have influenced history and human development for thousands of years. Teach Away offers ESL teaching jobs in reputable language schools as well as licensed teaching jobs across China.
Land area - 3.7 million sq. miles (9.6 million sq. km)
Similar Jobs

GTIIT-Affiliated International School
Shantou, China
License required