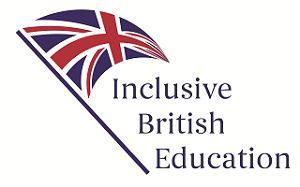 Key Stage 2 Primary Teacher
Instituto Bilingüe VICTORIA
One annual round trip ticket to country of origin
Bachelor
1 year of teaching experience
Education

Teaching Credential/License
A degree and a PGCE in Primary Education or a degree in Education
An enthusiastic and innovative approach to teaching
Experience of teaching students with English as a Second Language and interest in Maths (preferable)
A comfortable local salary
Accommodation allowance
One annual round trip ticket to country of origin
Medical cover and accident insurance
Visa permit costs
Planning and preparation time
A warm and friendly work environment
Instituto Bilingüe VICTORIA provides bilingual education from Nursery to 6th Form for students aged 2-18 years. We are a small international school, founded in 1993, with approximately 520 pupils. VICTORIA is located in the heart of Mexico at the foot of a stunning mountain range, only a short distance away from the up-and-coming cultural hub of Queretaro - a sound, thriving city frequently ranked as having the highest quality of life in Mexico.
We are looking to appoint an enthusiastic teacher for Primary. Newly qualified teachers are welcome to apply.
Also known as remote teachers, distance teachers or virtual teachers, online teachers and online instructors are trained to teach students online. Online teaching jobs can range from blended courses that offer a combination of in-person and online instruction, to fully online learning. Online teaching offers job opportunities for a wide range of educators, from elementary school teachers to college professors. Online teaching jobs can be either full-time or part-time. If you're a qualified teacher with experience in a classroom setting, then online teaching could be your next big career move.