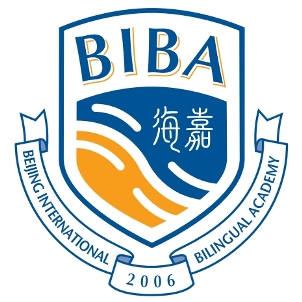 Featured Job
Learning Support Teacher - Beijing Campus
Beijing International Bilingual Academy
Housing Allowance / School Arranged Housing
On boarding and Summer Travel Benefits
Middle School, High School
Licensed Teacher, ESL Instructor
Bachelor
2 years of teaching experience
Special Education, Education, ESL

Teaching Credential/License

TESL/TEFL Certificate over 100 hours

TESL/TEFL Certificate

TESL/TEFL Diploma Level

Other Certification
Visa Sponsorship
Medical Insurance
End of Contract Bonus
Moving Allowance
Professional Development
Free Schooling for Dependent Children
Holidays
Marriage, Bereavement, Sick and Personal Leave
Summary/Objective:
The Learning Support is responsible for planning and implementing a differentiated educational programme that caters for the learning needs of individual students.
Essential Functions:
Working alongside the Individual Needs Coordinator and the wellbeing team.
Design Individual Learning Plans and work with students that require additional educational support, due to learning difficulties or disabilities and/or those students that are gifted and need extension support.
Take a strategic overview of all forms of support designed to ensure pupils with Individual educational needs achieve success.
To ensure that the needs of all pupils with Individual needs are met and that they are supported to make good progress.
Collaborate and offer practical support and advice to class teachers and Coordinators, enabling them to offer high-quality provision to those students with individual needs.
Support and advise the parents of students listed with Individual Needs, and particularly those parents whose children have a diagnosed special need.
Select appropriate learning resources and assist with developing study skills.
Support both students and their families.
Equip students with the skills to be successful, productive, global citizens.
Serve on a team that assesses and evaluates all standardized tests to ascertain the best approaches to teaching and learning.
Work closely with the Student Wellbeing Coordinator, Middle and High School Coordinators and Counsellor to discuss student needs and assist them in becoming more confident, motivated and self-disciplined learners
Develop and maintain Individual Needs Register, keeping precise data on students with Special Educational Needs
coordinating the organisation of Individual Education Plans and meeting with teachers and support staff each term to establish targets and review progress
organising and implementing Reviews for all students with educational needs.
working alongside the Counsellor, Middle & High School student Coordinators and Student Wellbeing Coordinator to maintain and monitor high-quality intervention programmes to assist lower-performing pupils to achieve success and reach grade and age level standards.
supporting the professional development of staff by delivering continuing professional development sessions on aspects of special educational needs
teaching individuals and small groups of pupils with Individual Needs who require the very specific targeted additional provision and ensuring they achieve success
purchasing resources
Undertake such other duties as may be determined with the Principal or Assistant Principal.
Beijing International Bilingual Academy (BIBA) was founded in 2006 by a group of passionate educators and is one of the fastest-growing international schools in Beijing, with over 1700 students from various countries. Our vision is to be the model for developing internationally-minded bilingual ambassadors, who promote inter-cultural understanding, respect, and integration in a dynamic global community. The school is deeply rooted in an appreciation of Chinese culture and is dedicated to global citizenship in the world's historic journey towards a united human community.
Our learning culture at BIBA is one that combines rigor, discipline, and traditions of Chinese teaching methods with the vibrant stimulating, and outward-looking creativity of international methods. The fundamental to the success of our program is the passion of our foreign and Chinese teaching staff members. They deliver not only our various academic programs (US national Standards, Chinese National Standards, MYP, IGCSE, and IBDP, but also they play an important role via many non-academic initiatives, in the development of a holistic student approach. Aiming in hopes that BIBA students will be confident, competent, and well equipped to take on the challenges of our modern society with an international-mindedness. 
BIBA is also accredited by WASC and at the same time, we are an active member of ACAMIS, ISAC, and JISAC. We currently have a faculty population of over 350 (with an equal ratio of international and local staff), from over 25 different nationalities.  Our campus consists of an Early Childhood Center, Elementary School, and Middle-High School. Teachers enjoy rich community life with many teaching families, children, and singles, which plan and participate in various events and activities. 
 
One of the world's most powerful nations, China's cultural contributions have influenced history and human development for thousands of years. Teach Away offers ESL teaching jobs in reputable language schools as well as licensed teaching jobs across China.
Land area - 3.7 million sq. miles (9.6 million sq. km)