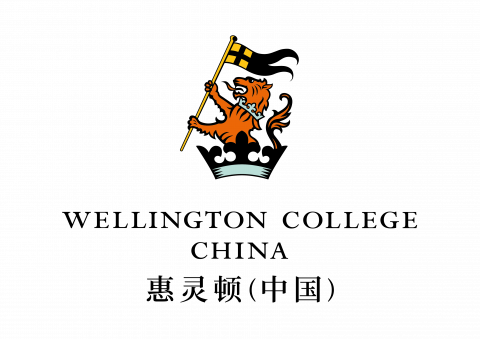 Featured Job
Mathematics Teacher
Housing Allowance for expat contracts
Annual Home Leave Flight Allowance for self and eligible dependents.
Bachelor
2 years of teaching experience
Math, Education

Teaching Credential/License
Required Qualifications / Skills:
A relevant degree (BSc or equivalent) and professional teaching qualification is essential
A passion for Mathematics and the ability to share this with as wide a range of students as possible
Excellent subject knowledge and an interest in current developments in Mathematics
Fluency in written and spoken English to enable effective communication with students and in working relationships
Knowledge of A-level/GCSE/IGCSE curricula, their delivery and assessment is desirable
The desire to put the wellbeing each student at the heart of what they do and can demonstrate how they will support the development of the school's core values.
Excellent inter-personal skills
Honesty, integrity, compassion, flexibility and a good sense of humour
Strong organizational, self-management and problem-solving skills
Desirable Qualifications / Skills:
Experience teaching A-level (or equivalent) in your subject specialism
Experience teaching the Cambridge International Examinations IGCSE Mathematics
Experience using ICT (or a VLE) to enrich students learning
Experience teaching and mentoring EAL students
Annual Home Leave Flight Allowance for self and eligible dependents.
Annual Home Leave Flight Allowance for self and eligible dependents.
Key Responsibilities Curriculum:
To teach Mathematics within the Mathematics department.
To work with the Head of Mathematics and other staff on the development of schemes of work, helping to build opportunities for:
Ensuring progression
Active learning - Assessment for learning
Meeting the needs of all learners
ICT
Enrichment and external links
Learning:
To maintain up-to-date records of student progress across all aspects of performance
To ensure that your students make good or outstanding progress in Mathematics
To deal effectively with behaviour, attendance and punctuality issues Assessment:
To carry out the regular assessment and marking of students' work, according to the departmental and whole school assessment and marking policy
To keep records of student attainment and progress
To monitor student achievement against school and national data at individual student and teaching group level, and to take action to improve achievement and combat identified under achievement
To carry out assessment and feedback
Guidance & Welfare:
Where appropriate, act as a form tutor, fulfilling the following functions:
To take overall responsibility for monitoring tutees' academic and wider progress and development, acting in line with school policies in this area;
To review progress and support students in target setting and action planning;
To ensure that all students are valued and treated according to the aims of the school.
Wellington College China is a partner of Wellington College in England.  It has five schools and two nurseries in China, all in exciting, international cities.   Our schools provide an outstanding education for 2,150 local and international children aged between 2 and 18 years old.
Success in public examinations is important and we celebrate it. However, at Wellington College, excellent exam results and great university destinations, in the UK and worldwide, are only part of the picture. We want our pupils to be the very best people that they can be: to be kind, to have integrity in their actions, to take responsibility when necessary, to have respect for their environment, for others and themselves, and finally to show courage when needed. The Wellington values frame the way we think about what it is be a Wellingtonian, including the ways we work and what we hope to become.
Our Huili Schools combine Wellington's holistic, British approach to educating the whole child, with the enduring strengths of the Chinese curriculum and focus on learning.  We talk about giving our pupils the best of both worlds.  Half our lessons are in English and half in Chinese.  Half our teachers are English-speakers and half are Chinese.  It is our desire to imbue every pupil with our five core values: courage, integrity, respect, kindness and responsibility. We encourage and expect our Chinese pupils to develop the Wellington identity: to be inspired, intellectual, independent, individual and inclusive.   
Huili School Shanghai
Huili Nursery Shanghai
Huili School Hangzhou
Huili School Nantong
Tianjin International School
Please note that Teach Away provides information on behalf of schools and cannot accept liability for information provided or policies schools may adopt. Be sure to verify all details that apply to you, and check for the latest visa and work permit requirements. For any questions regarding job postings, please contact the school directly. Teach Away believes in diversity and inclusivity, and that everyone deserves to be treated with respect and be considered fairly and equally for employment. We ensure all schools we work with adhere to our pledge to promote inclusivity and diversity in education and recruitment practices.