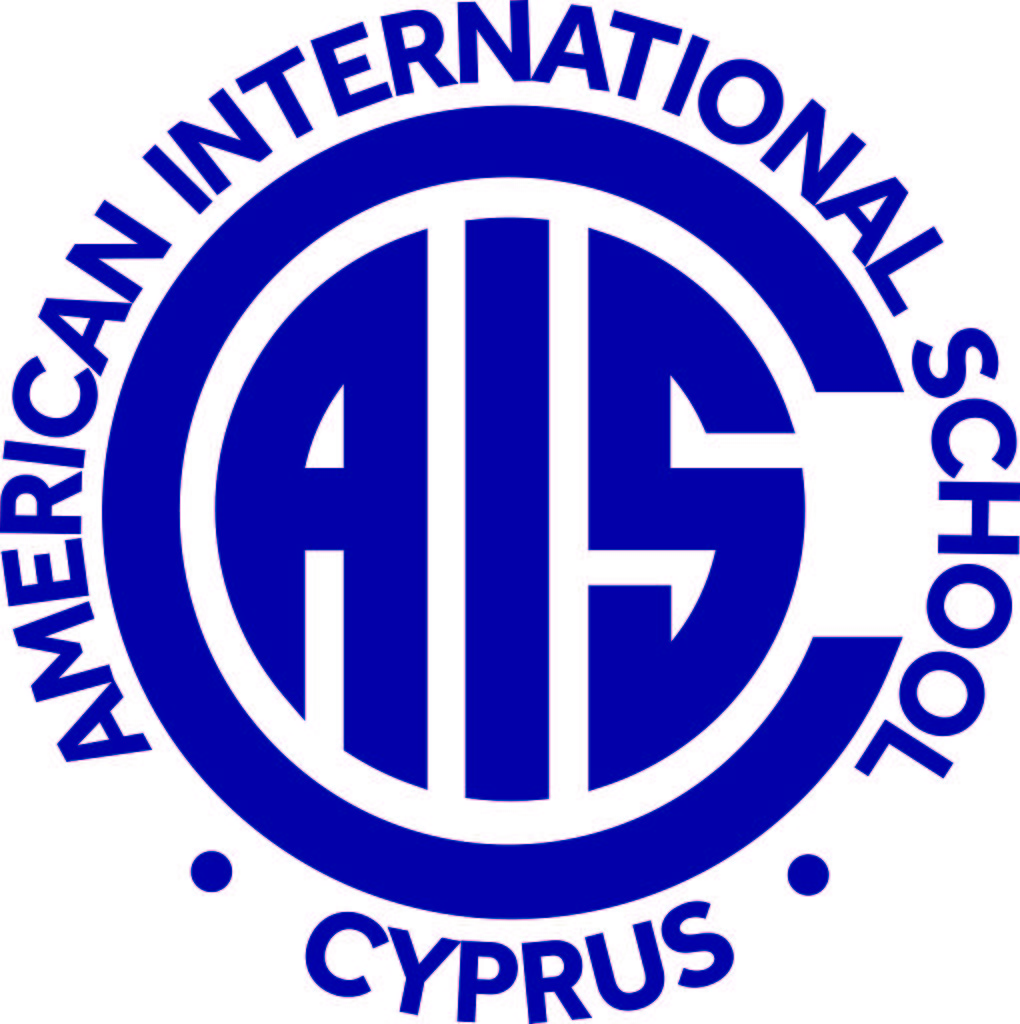 Featured Job
Mathematics Teacher
American International School in Cyprus
The school offers private apartments for teachers.
Annual round trip airfare is provided to teachers and their school-sponsored dependents from home of record
Bachelor
2 years of teaching experience

Teaching Credential/License
Required Qualifications:
The best applicants will meet all of the following criteria:
Be a graduate of a U.S., or Canadian University with specialization in the subject to be taught; Master's Degree preferred
Have a current Teaching Certificate from the U.S.A or Canada
Have a minimum of 2 years of post-certification teaching experience in a North American curriculum school
Excellent references
Ability to teach two or more subjects and to provide extra-curricular activities
Demonstrate fluent ability to speak, read and write English
Demonstrate alignment with our school mission, values, and model
Annual round trip airfare is provided to teachers and their school-sponsored dependents from the home of record
The school offers private apartments for teachers.
The American International School in Cyprus (AISC) is strongly committed to all aspects of child protection and safeguarding. Therefore, our hiring process will include the following considerations:

• AISC will thoroughly and rigorously screen all applications.
• AISC reserves the right to withdraw an applicant's candidacy if supervisory referees are not provided.
• AISC reserves the right to withdraw an applicant's candidacy at any time should the information be forthcoming that may suggest the candidate is not suitable to progress in the process.
• Hiring is contingent upon a successful background check. Applicants are asked to apply as early as possible, as AISC reserve the right to close the new hire selection process at any time
We are proud of our excellent teachers who work at AISC. If you are interested in joining us please read our teacher profile below.
Planning
Planning collaboratively, based on agreed curriculum framework, standards, and instructional goals.
Creating learning units with the Profile of our Graduate in mind.
Involving students in planning their learning and assessment.
Accommodating and differentiating a range of ability levels.
Planning the use of varied and appropriate resources.
Assessing
Maintaining accurate records including lesson plans and marks.
Viewing planning, teaching, and assessing as interconnected processes.
Using a range and balance of assessment strategies and documentation.
Assessing levels of students' understanding before embarking on new learning.
Enabling students to see assessment as a means of describing their learning and involving students and colleagues in the assessment process.
Involving students in shared reflection during and at the end of each unit.
Making sure students fully understand how their grades are determined.
Writing reports and maintaining records of regular parental contact.
Working collaboratively with colleagues to ensure that the result of an assessment provides a link to further development.
Caring for our students
Providing a safe environment for the student at all times, in and out of the classroom.
Efficiently carrying out supervision responsibilities.
Supporting the moral, social and emotional development of each child in our care.
Ensuring calm and sensible behavior at all times through the application of fair and consistent discipline.
Demonstrating positive attitudes of tolerance, respect, and integrity by example.
Celebrating multicultural origins and national identities in our community.
Seeing that equity is observed in our school and not allowing gender or social status to intrude.
Gaining insight into students through communication and partnership with families and colleagues.
Professional appraisal and staff development
Reflecting on teaching and creating an annual Professional Growth Plan.
Seeking and participating in opportunities for professional growth.
Supporting the emphasis on ongoing professional learning to further develop knowledge of pedagogy and teaching practice.
Sharing ideas and good practice with others and constructive collaboration with colleagues in the curriculum development and review process.
Teachers are also expected to conduct and lead extra-curricular activities, and/or after-school tutoring until 4:00 pm to assist their students who may be struggling.
Specific Features of Teaching at AISC
AISC teachers specific programs/approaches and use particular software. If you take up a position in the secondary school (Grades 6-12/IB), you will be expected to:
Create units of instruction using concepts to frame your units (a conceptually-based curriculum)
Implement the Common Core State Standards, Next Generation Science Standards, AERO Social Studies Standards, the Virginia State Standards, and/or the IB curriculum in your unit development
Upload daily, weekly, and monthly assignments, and provide ongoing feedback to students using the school's parent and student portal
Use electronic grading connected to the parents' and students' portal
Map your curriculum using the Atlas Rubicon web-based program
Use MAP (Measurement of Academic Progress) testing to guide your teaching
Take attendance and write report-cards using an electronic integrated database
Create qualitative assessments, such as performance tasks with rubrics
Make use of technology including knowledge of an interactive whiteboard (Smartboard)
Use formative and qualitative assessments
Subscribe to the AISC Essential Agreements on Assessment
Encourage higher-order thinking skills – Bloom's Taxonomy
Develop a positive home-school connection by being in touch with parents through newsletters, email regularly
Founded in 1987, The American International School in Cyprus is a private, accredited, coeducational, college preparatory school. 

AISC is proud to provide a first-class American and international university preparatory education. AISC serves a unique function in the Cyprus community, offering the only American system program in Cyprus while providing our students with the option of the International Baccalaureate program for the last two years of secondary school.

AISC is owned by Esol Education, a leading regional school operator headed by Mr Walid Abushakra. Esol Education has an established, twenty five year track record of operating some of the region's leading American and British curriculum schools. A large number of graduates from Esol Education schools have gone on to attend some of the world's leading universities in the United States of America and the United Kingdom.

An AISC education develops the whole child by nurturing sense of worth, leadership, academic excellence and independence. We have a strong focus on service learning. Our students participate regularly in community service and character-building life experiences, locally and abroad. An AISC education is rich with diverse learning experiences and opportunities for personal achievements.

Accreditation and Memberships

As a true American international school, AISC is accredited by the Middle States Association of Colleges and Schools, Philadelphia, USA. MSA accreditation requires and ensures that our programs and services meet United States standards and that our students' academic work is accepted by American and international universities and schools. Our programs are approved by the Cyprus Ministry of Education and we are members of the European Council of International Schools (ECIS) and the International Baccalaureate Organization (IBO) which approves us to offer the IB Diploma Program.

The American International School in Cyprus is accredited and approved by the following organizations:

Middle States Association of Colleges and Schools (MSA), PA., USA Please click here for the comprehensive Educational, Foundational and Operational Standards AISC follows to be accredited by MSA.

International Baccalaureate, Geneva, Switzerland Please visit the IB website for the comprehensive standards AISC follows to be accredited by the IB

Cyprus Ministry of Education

The American International School in Cyprus is a proud member of the following organizations:

European Council of International Schools (ECIS) National Honor Society (NHS) Mediterranean Association of International Schools (MAIS) Near-east South Asia Association of International Schools (NESA) Central and Eastern European Schools Association (CEESA)

Facilities

Our campus is a lovely, green tree-filled oasis in the Acropolis area of Nicosia. We boast an area of four acres (16 000 square meters) in the city-center, that includes our school buildings, open tennis courts facilities, astro-turf and a large swimming pool. Outdoor sitting areas for students are arranged  amongst flowers and flowering shrubs providing a pleasant environment for students to enjoy. The school operates a full service cafeteria offering hot meals.

A library with an excellent collection, and a wireless indoor and outdoor environment, is administered by a full time librarian and an IT team. A small theater, covered play areas, and a primary-age playground complete the facilities.

Student Body

AISC students come from 32 countries, while approximately 40% of our student body comprised of Cypriot students. The school provides a complete and comrehensive day of lessons from 8:10 am to 3:05 pm with a wide variety of school sponsored extracurricular activities offered after school hours. Most students take part in one or many of these activities that range from athletics, to arts, to academic clubs.

Classes and Teachers

Small classes ensure individual attention from teachers. AISC boasts an average class size of 15 students with a maximum class size of 24 students from Grades 1-12, and 20 in the Kindergarten classrooms. The teachers' student ratio is 1:7. Teachers are well-qualified with most having advanced degrees and North American teaching certification.

Each year the school recruits highly qualified teachers from leading schools in the USA, Canada, the UK and Cyprus. Teachers with international and International Baccalaureate training, and experience teaching in American system schools, are given preference during the hiring process.

Curriculum

From KG4 – Grade 12, our curriculum is based on the Virginia State Standards. We deliver our curriculum using a concept-based curriculum model which teaches students to think deeply and critically about unit topics and make connections relevant in thier lives.

Relationships

If there is anything that sets AISC apart from other schools, it is the warm relationships forged between students and teachers which creates a nurturing and conducive learning environment.
Please note that Teach Away provides information on behalf of schools and cannot accept liability for information provided or policies schools may adopt. Be sure to verify all details that apply to you, and check for the latest visa and work permit requirements. For any questions regarding job postings, please contact the school directly. Teach Away believes in diversity and inclusivity, and that everyone deserves to be treated with respect and be considered fairly and equally for employment. We ensure all schools we work with adhere to our pledge to promote inclusivity and diversity in education and recruitment practices.