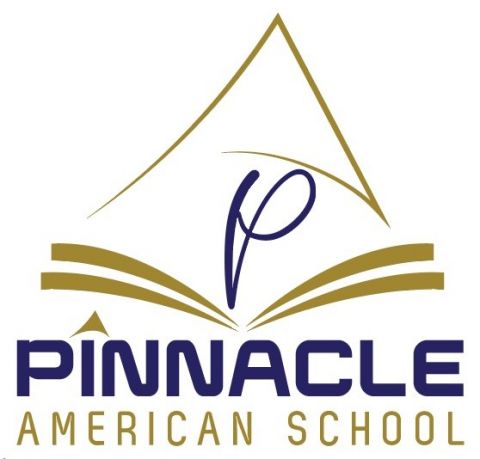 Featured Job
Middle School Lead Science Teacher
Abu Dhabi, Abu Dhabi, United Arab Emirates
Elementary, Middle School
University Graduate, Licensed Teacher, College/University Faculty
Bachelor
2 years of teaching experience
science

Teaching Credential/License

Other Certification
Qualifications:
Please send a cover letter that describes how you teach, promote, and lead the subject through the school (Required).
Teaching Married couples are encouraged to apply.
The best possible staff recruited based on qualifications, experience, abilities, and suitability for the position.
Fluent English speakers are preferred.
Non-Native English speakers must have proof of an IELTS score of 7.0+.
Experience teaching in an American curriculum school is desirable but not essential.
Compliance with all pertinent employment requirements of the Abu Dhabi Department of Education and Knowledge (ADEK) and UAE Ministry of Education (MOE)teacher certification requirements.
Minimum of a Bachelor's Degree in science(Master's is an advantage).
Teacher license in home country;
Evidence of a minimum of two years of teaching experience.
Teaching experience at a US Curriculum school is preferred.
All candidates will be required to submit a relevant and up-to-date police check and complete safe recruitment reference checks.
A competitive tax-free salary and benefits package is offered including:
Joining (if necessary) and returning air tickets for a teacher at end of the contract;
Housing accommodation provided in a complex with a swimming pool and fitness club;
Reduced tuition fee for dependent children attending our school;
Medical insurance for employees.
Residence Visa for employees.
End of service gratuity;
Two-year contract (renewable by mutual consent);
Pinnacle American School is currently recruiting for a Lead Science Teacher to join our outstanding team for the 2023-2024 Academic School Year beginning in mid-August 2023.
We are committed to providing high-quality education to meet the standards required in an American Curriculum School. To meet this commitment, it is necessary to attract, recruit and retain high-caliber staff.
The school is located in Madinat Zayed in the Al Dhafra Region of Abu Dhabi. It is the largest city in Al Dhafra, with around 45,000 residents. It is 60 minutes from Mussafah as well as Al Mafraq. The Corniche in Abu Dhabi is less than 90 minutes away. It is a quiet, beautiful city that meets all of life's needs.
As the school grows, opportunities for posts of responsibility for middle and senior leadership roles may become available for suitable candidates.
Safeguarding Statement: Pinnacle American School is committed to safeguarding and promoting the welfare of children, young people, and vulnerable adults and expects all staff and volunteers to share this commitment.
We are an American Curriculum school located in Madinat Zayed, the capital of the Al Dhafra Region in the Emirate of Abu Dhabi. By our school license, we operate from KG1 through Grade 5, like an elementary school in the USA. Opening grade 6 this year and grade 7 the next academic year 24/25.
Our curriculum is based on California Common Core State Standards. These standards were written to prepare our students to build a strong foundation ensuring our students complete globally in fields emphasized in UAE National Planning, such as Science, Technology, Engineering, and Mathematics (STEM). We are also stressing the Creative Arts of art and music (STEAM). The Common Core focuses on developing the critical thinking, problem-solving, and analytical skills students will need to be successful.
Pinnacle American School takes great pride in being a school where our children come first. We offer a loving and caring environment, as we know the love children have for their school results in better attendance and higher levels of student achievement. Our students are loved and cared for, with a strong belief that all students can learn.
Our mission is to develop world-class learners, so we take advantage of our small class sizes to give extra attention to each learner and develop them to their fullest potential. This aligns well with the vision of the country's rulers in making the UAE among the best counties in the world.
We respect the importance of the native tongue Arabic subjects and the local culture and traditions. Our students are predominately local from families who realize the importance of their child being strong in both English and Arabic. To help our students achieve, we have a teaching assistant in each English classroom. These assistants have college degrees from their home countries, mostly in education. Many of them are licensed teachers in their home countries.
Pinnacle American School is a very safe school, making it a positive learning environment for all our students. We offer after-school extra-curricular activities to further develop the interests of our students. This includes additional academic support as needed.
Our school has technology throughout the building. Every classroom has interactive boards. All students in Grades 1 to 5 have tablets. In many subjects, this means we have digital curriculum materials instead of traditional textbooks. This has been very beneficial, particularly during the Coronavirus Pandemic. In times of mandatory distance learning, our KG students are also issued tablets. Our technology allows us to live broadcast to students at home due to illness, parental choice, or distance learning.
Please note that Teach Away provides information on behalf of schools and cannot accept liability for information provided or policies schools may adopt. Be sure to verify all details that apply to you, and check for the latest visa and work permit requirements. For any questions regarding job postings, please contact the school directly. Teach Away believes in diversity and inclusivity, and that everyone deserves to be treated with respect and be considered fairly and equally for employment. We ensure all schools we work with adhere to our pledge to promote inclusivity and diversity in education and recruitment practices.
Similar Jobs
Pinnacle American School
Abu Dhabi, Abu Dhabi, United Arab Emirates
License required
Pinnacle American School
Al Nahadah Street- Al Dhafrah Region- Abu Dhabi (western region). , United Arab Emirates , United Arab Emirates, Abu Dhabi, United Arab Emirates
License required