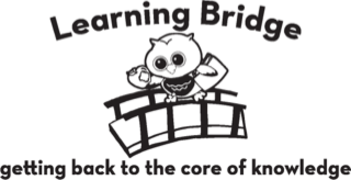 Featured Job
Middle School Science Teacher
Learning Bridge Charter School
Bachelor
2 years of teaching experience
Science/ Education

Teaching Credential/License
Medical, dental & Vision insurance is provided
PERS is the State of Nevad retirement system that Learning Bridge also pays into for all full time employees
Seeking a Seventh Grade Middle School Science Teacher
This position is responsible for 7th Grade homeroom and Core Knowledge Social Studies Content as well as 6th, 7th and 8th grade Science curriculum. Learning Bridge follows the Next Generation Science Standards aligned with Core Knowledge Science Curriculum.
Learning Bridge Charter School is a small charter school with 180 students. This is our 7th successful year in rural Nevada. Each class has a cap of 20 students. The middle school classes, 6th, 7th and 8th rotate for Math, ELA and Science. Our school day is Monday-Friday 8:00am-2:30pm. Teacher duty day is 7:30am - 3:30 pm.
Position is open until filled.
Learning Bridge Charter School is a small Kindergarten - 8th grade school with 180 students located in rural Ely, Nevada. :Learning Bridge uses Core Knowledge Curriculum along with the Nevada Academic Content State Standards.  Marilyn Burns math is integrated through hands on learning experiences.  Integrated learning of music and arts fuels the band program for 4th - 8th grade students.
Also known as remote teachers, distance teachers or virtual teachers, online teachers and online instructors are trained to teach students online. Online teaching jobs can range from blended courses that offer a combination of in-person and online instruction, to fully online learning. Online teaching offers job opportunities for a wide range of educators, from elementary school teachers to college professors. Online teaching jobs can be either full-time or part-time. If you're a qualified teacher with experience in a classroom setting, then online teaching could be your next big career move.