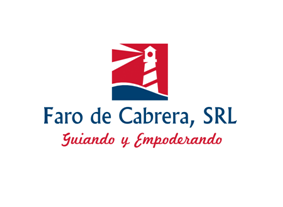 Featured Job
Middle/High School Math/Science/Technology Teacher
Cabrera, Dominican Republic
Faro will assist in finding suitable housing
Faro will contribute $US500 towards flight. Transportation provided from the airport.
Middle School, High School
Licensed Teacher, University Graduate
Bachelor
1 year of teaching experience
Math or Science

Teaching Credential/License
All applicants should have:
Willingness to collaborate and teach in a small bilingual school
Ability to work with staff, students, support staff and parents in a close-knit community
Excellent communication and writing skills
Excellent organizational skills
Desire to live in the Carribean
Salary is commensurate with low cost of living in the area
Health Insurance
Hot lunch
Assistance with housing
Bank account
Opportunity for professional growth in a collaborative work environment
Cabrera has a small-town feel but with a very diverse population of both Dominicans as well as seasonal foreigners. There are various amenities such as parks, public transportation, farmers' markets, grocery stores, restaurants, clinics, and pharmacies right here in town, and we are located between two larger cities. The vibrant community and beautiful surroundings also make every day seem like the perfect getaway. The local attractions include numerous beaches, lagoons, and rivers, but the opportunity to immerse yourself in the local culture is the most rewarding part of living here. In the past, our teachers have participated in youth groups, humane society projects, community recycling/clean-ups, and fine arts workshops.
We are looking for a Math/Science/Technology teacher for grades 7th-12th. Classes are grouped by 7th/8th, 9th/10th, 11th,12th and do not exceed 15 students. Teacher should have experience in an inquiry-based approach and an ability to integrate math, science and technology into content and projects. Faro will provide the standards and programs, but the teacher will have the freedom and flexibility to teach how they think best. Faro is a bilingual school with an English curriculum. Most students are medium to fluent at this level. Spanish language experience is not required to teach at this level.
General Math courses include: General Math, Pre-Algebra, Algebra 1, Geometry, Pre-Cal
General Science courses include: Life Science, Physical Science, Earth Science, Health, Environmental Science, Biology, IPC, Chemistry
7:45am-4:30pm Monday-Thursday, 7:45am-3:00pm Fridays
Participate in school sanctioned extracurricular activities, service projects, and fundraisers
Develop and implement lessons in accordance with the standards provided by Faro
Develop and maintain IEP's for students with necessary accommodations
Faro de Cabrera is best described as a small, home school co-op located in a coastal town on the northeast side of the Dominican Republic. It was founded by a group of parents who came together to develop a quality bilingual program that inspired creativity and valued social consciousness while meeting the standards of both the United States and Dominican Republic. We are steadily growing school with 64 students currently and approximately 100 for the year 2019/2020. However, our classes are not larger than15 students per class. Teachers have had great experiences here. Faro de Cabrera prides itself on educating the whole child. We are like a family and "walk the talk" in collaborating with students, Board members, teachers and parents who work hard to better our community. We have been very lucky in having wonderful teachers who value community service projects and making a difference. Many say their experience here has had an amazingly positive impact on their lives. Check us out at farodecabrera.squarespace.com! Feel free to contact us if you are interested in teaching here! We are always looking for motivated and conscientious teachers!
Similar Jobs

Faro de Cabrera
Cabrera, Dominican Republic
License required

Faro de Cabrera
Cabrera, Dominican Republic
License required