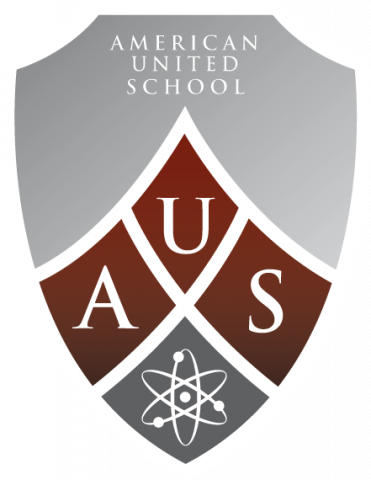 Featured Job
MS Math Teacher
American United School of Kuwait
Furnished accommodation: allocation based upon family size and availability, AUS provides utilities and transportation to and from work
Annual home leave (summer break) cash allowance (equivalent of return economy class airfare to point-of-origin).
Middle School, High School
Bachelor
3 years of teaching experience
Mathematics

Teaching Credential/License
Qualifications:
Must have a Bachelor's degree in Secondary Education and a Major in Mathematics.
Must have prior teaching experience at the Middle School level.
AUS offers a competitive salary package, transportation, housing, medical insurance, visa sponsorship, airline tickets to and from point of origin, annual home leave, and re-location allowance. Teachers with school-age children enjoy free tuition.
We are looking for a compassionate, exceptional educator to join our Middle School Math team. An educator with strong teaching abilities, an understanding of pedagogy and instructional practices in middle school education, and an enthusiasm for connecting learning to real-life application.
The Middle School Math teacher should be energetic and progressive-minded, with a willingness to work collaboratively with colleagues to drive the achievement of all students in the grade level. You will use data to drive your instruction, regularly assessing student learning to ensure that each child's personalized learning plan addresses their unique needs and goals for growth.
Equitably support the development of each child through restorative practices and social-emotional learning strategies. You will build meaningful relationships with families because you believe they are partners, and play a critical role in student success.
As the premier Pre-K to Grade 12 private school in Kuwait, American United School (AUS) strives to be "A Better Choice" for the children Kuwaiti nationals and expatriates, alike. Located in Sabah Al Salem, Kuwait, AUS is a purpose-built campus with state of the amenities.

Not only is AUS dedicated to providing the best education for our students, but we are also committed to providing top notch professional development opportunities for its educators. We provide resources, on-going learning opportunities, and support for educators to develop the knowledge and skills needed to improve instruction. This blended support is provided by external partners, school leaders, instructional coaches, grade level chairs, and content team leaders.
In May of 2018, American United School achieved the rare 10-year International Accreditation designation from the Council of International Schools (CIS) and by the Middle States Association of Colleges and Schools (MSA-CESS) for the period of May 2018 to May 2028. 
For more information please visit our school website at: www.aus.edu.kw
Licensed teachers can teach in Kuwait's private international schools for the chance to experience life in the Middle East while earning an excellent salary and benefits. Hot and sunny year-round, Kuwait's welcoming residents and beautiful weather make for an incredible experience teaching overseas.
Please note that Teach Away provides information on behalf of schools and cannot accept liability for information provided or policies schools may adopt. Be sure to verify all details that apply to you, and check for the latest visa and work permit requirements. For any questions regarding job postings, please contact the school directly. Teach Away believes in diversity and inclusivity, and that everyone deserves to be treated with respect and be considered fairly and equally for employment. We ensure all schools we work with adhere to our pledge to promote inclusivity and diversity in education and recruitment practices.