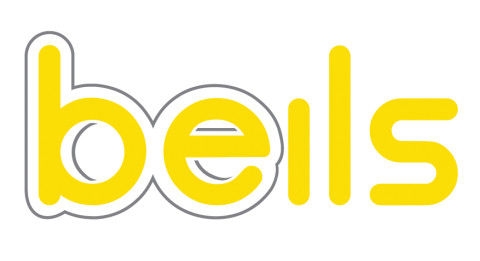 Featured Job
Online English Teacher
Elementary, Middle School, High School
Bachelor
3 years of teaching experience

TESL/TEFL Certificate

TESL/TEFL Diploma Level
Fluent like level of English
Minimum 3 years of former teaching experience
A Bachelor's degree or equivalent in ELT or CELTA/DELTA
Excellent communication skills
Flexibility in work hours
High level of emotional intelligence
Highly developed commitment to customer satisfaction
Online teaching experience
Working in ELT context
8 months fixed contract
Up to $250.00 weekly
Remote teaching
Paid Professional Training & Development
Online platform content and lesson plans provided
Schedule between 5 pm and 9 pm during weekdays and between 9 am and 9 pm during weekends, with some flexibility (Schedules are based on Turkish time)
Are you an experienced English teacher?
Would you like to be part of a motivated team working on unique, state-of-the-art online interactive courses?
Do you want to make a difference to students all over Turkey from the comfort of your own home?
Beils is looking for 100 English Teachers to work from home online.
Burlington English, a leading global provider of English language training programs and services, is looking for Online Full-time and Part-time English Teachers for Burlington English International Online Language School in Turkey.
In response to student needs, Burlington English is excited to start a unique program of conversational English language lessons in Turkey. It is a unique program for English language acquisition, combining live teaching through our digital platform, with state-of-the-art online interactive lessons.
We are looking for motivated, experienced native speakers who want to make a difference through their teaching by delivering engaging learning experiences to adult and young learners, as well as corporate students.
Burlington English continues to revolutionize English communication training through the development of programs that support individuals to achieve their professional and personal goals.
Join us and be part of a dynamic team whose goal is to make a difference in students' lives by empowering them to improve and realize their dreams.
Collaborate with teaching staff and administrators to foster a good student experience.
BEILS, Online English Education is part of the Burlington English group, an experienced leading publisher of English language teaching materials, reaching tens of millions of students and over 100,000 teachers worldwide for over 30 years. After many years of development, Burlington English moved the English teaching solutions used in its classrooms to the digital platform in 2009. With this unique online education platform, it has offered an online English learning experience in Turkey since 2020, with its professional staff of foreign and bilingual Turkish teachers, experts in active learning and engaging students in online English education.
Also known as remote teachers, distance teachers or virtual teachers, online teachers and online instructors are trained to teach students online. Online teaching jobs can range from blended courses that offer a combination of in-person and online instruction, to fully online learning. Online teaching offers job opportunities for a wide range of educators, from elementary school teachers to college professors. Online teaching jobs can be either full-time or part-time. If you're a qualified teacher with experience in a classroom setting, then online teaching could be your next big career move.
Please note that Teach Away provides information on behalf of schools and cannot accept liability for information provided or policies schools may adopt. Be sure to verify all details that apply to you, and check for the latest visa and work permit requirements. For any questions regarding job postings, please contact the school directly. Teach Away believes in diversity and inclusivity, and that everyone deserves to be treated with respect and be considered fairly and equally for employment. We ensure all schools we work with adhere to our pledge to promote inclusivity and diversity in education and recruitment practices.