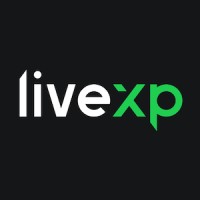 Featured Job
Online English Tutor
Other
1 year of teaching experience
Proficiency in English.
Enthusiasm in teaching English and sharing your skills and knowledge.
Access to a high-speed internet connection.
No diplomas are required to apply for a teaching English online job on LiveXP.
Salary based on your working hours.
Teaching English online without a degree on your schedule.
Work from anywhere.
Acquaintances with people from all over the world.
You are free to use your teaching approach, there is no mandatory learning plan set up by LiveXP
Become an ESL tutor on LiveXP and teach English online either full-time or part-time. Among the remote teaching jobs, this one can be not only a source of additional income but a full-time place of work.
Job details
Register on LiveXP as an English tutor. Upload the introduction video, and give more details about yourself, your teaching style, and methods. Set your availability schedule and rates so that the students can see them and decide to choose you as their English tutor online. All your booked lessons take place on LiveXP. In case you have any technical problems or issues with the lesson room, switch to Zoom or Skype.

Please note: your profile will not be visible on the platform until it's fully complete. Make sure you have completed all the mandatory steps such as setting up your schedule, uploading a video introduction, and installing the LiveXP app.

LiveXP works by the subscription model and the hourly rate set up by the platform. It starts from 10 USD for newly registered tutors and rises to 15 USD for tutors with 200+ conducted lessons.

Responsibilities
Customize your lesson plan to focus on the students' needs and achieve success.
Teach English online on LiveXP according to your availability schedule.
Do not miss your online lessons in English with students.
Contact the Support Team to avoid unpleasant problems or issues.
Online 1-on-1 language learning.
Also known as remote teachers, distance teachers or virtual teachers, online teachers and online instructors are trained to teach students online. Online teaching jobs can range from blended courses that offer a combination of in-person and online instruction, to fully online learning. Online teaching offers job opportunities for a wide range of educators, from elementary school teachers to college professors. Online teaching jobs can be either full-time or part-time. If you're a qualified teacher with experience in a classroom setting, then online teaching could be your next big career move.
Please note that Teach Away provides information on behalf of schools and cannot accept liability for information provided or policies schools may adopt. Be sure to verify all details that apply to you, and check for the latest visa and work permit requirements. For any questions regarding job postings, please contact the school directly. Teach Away believes in diversity and inclusivity, and that everyone deserves to be treated with respect and be considered fairly and equally for employment. We ensure all schools we work with adhere to our pledge to promote inclusivity and diversity in education and recruitment practices.