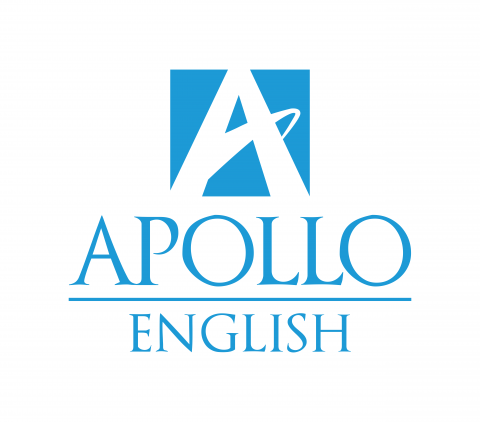 Featured Job
Online ESL Teacher
Apollo Education and Training Organization Vietnam
Early Childhood, Elementary, Middle School, High School
University Graduate, Licensed Teacher, ESL Instructor
Bachelor

TESL/TEFL Certificate over 100 hours

TESL/TEFL Certificate

TESL/TEFL Diploma Level
*Key Requirement:
University degree
A recognized TEFL/CELTA certificate, or equivalent initial teaching qualifications
1+ year of online teaching experience
Non-native with minimum C1 level of English proficiency and clear pronunciation
Ability to commit to at least 40 hours per month, with at least 4 hours of coverage/week on weekends (Saturday/Sunday)
*Technology Requirements:
Stable, high-speed internet connection - Detailed requirements are as follows:
Download & Upload Speed: > 15mbps
Ping: < 200ms
Jitter: < 30ms
Laptop or desktop computer with at least an i5 CPU and 8GB of RAM
HD Webcam (2 megapixels or more)
Headset with microphone (noise canceling recommended)
A Quiet, well-lit area.
Teaching for a reputable, well-established institution
Working remotely
Communicating with other teachers from all over the world
Ongoing professional development
State-of-the-art, in-house developed content and platform
Fixed schedule and classes
Minimal lesson planning required
Competitive salary
Warm greetings from Apollo English!
Do you…
Feel passionate about teaching?
See the advantages of online education?
Enjoy working from home?
If Yes, we would like gladly invite you to consider and apply for our online teaching positions!
Our mission is to provide the best learning experience possible to all Apollo students by designing and implementing approaches, frameworks, and academic policies that align with our brand and support business goals.
The successful candidate will be passionate about our vision to create generations of confident children fulfilling their potential in a changing world. They will have strong English Language Teaching (ELT) academic knowledge, business acumen, and excellent leadership skills, combined with strategic thinking and the ability to operationalize their ideas.
At Apollo, we believe education has the power to change lives. Together, we are embarking on the next phase of our mission to cultivate generations of confident Vietnamese children fulfilling their potential in a changing world. We are looking forward to welcoming you aboard!
Established in 1995, Apollo English is a pioneer, and was the first 100% foreign-owned Education and Training English Center in Vietnam. At Apollo, we believe learning has the power to change lives. We have not only successfully created generations of confident students in English, but also helped to fulfill their potential for over 25 years, and we will continue to do so. Apollo English is proud to have a team of international talented and passionate education experts and managers.
We highly appreciate PARTNERSHIP, INNOVATION, ACCOUNTABILITY, PASSION and INTEGRITY, in order to deliver the best learning experience and outcomes for our students. At Apollo, teachers have the opportunity to work with various levels and age groups of students, across a variety of programs, in a multicultural team, to enhance individual teachers' skills and repertoires. Apollo provides all the support needed for professional development throughout a teacher's Teaching English as a Foreign Language (TEFL) career. Apollo English is present across Vietnam with more than 50 centers and we are in the process of expanding.
Website
http://www.apollo.edu.vn
Also known as remote teachers, distance teachers or virtual teachers, online teachers and online instructors are trained to teach students online. Online teaching jobs can range from blended courses that offer a combination of in-person and online instruction, to fully online learning. Online teaching offers job opportunities for a wide range of educators, from elementary school teachers to college professors. Online teaching jobs can be either full-time or part-time. If you're a qualified teacher with experience in a classroom setting, then online teaching could be your next big career move.
Please note that Teach Away provides information on behalf of schools and cannot accept liability for information provided or policies schools may adopt. Be sure to verify all details that apply to you, and check for the latest visa and work permit requirements. For any questions regarding job postings, please contact the school directly. Teach Away believes in diversity and inclusivity, and that everyone deserves to be treated with respect and be considered fairly and equally for employment. We ensure all schools we work with adhere to our pledge to promote inclusivity and diversity in education and recruitment practices.