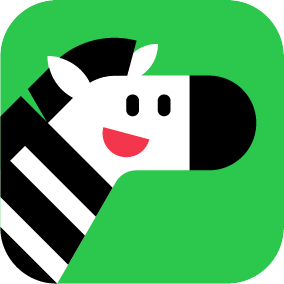 Featured Job
Online ESL Teachers
Licensed Teacher, University Graduate, ESL Instructor
Bachelor
1 year of teaching experience

Teaching Credential/License

TESL/TEFL Certificate over 100 hours

TESL/TEFL Certificate

TESL/TEFL Diploma Level

Other Certification
Qualifications:
Bachelor's Degree or above
Fluent English speakers
Legally allowed to work in the United States or Canada
Teacher credentials holders(State-issued, TEFL, TESOL, CELTA, DELTA, etc. )
Online teaching experience is preferred but not required
$16-$26 hourly pay rate
Long term and stable schedule allows for flexibility
Monthly secure payment
Designed fun curriculums
Supportive ZE staff
Professional and free workshop
Other opportunities like Referral Program(at least 100 USD per successful referral), HBM Program, Ladder Program, Proofreader, etc.
Who We are
Zebra English is a leading online teaching platform, providing one-on-one live classes for Chinese students aged from 3 to 8.

As the subsidiary company of the world's biggest EdTech Unicorn Yuanfudao, Zebra AI class is the largest online course platform for preschool education in China, with over 1.5 million paying users learning Chinese, Math, and ENGLISH. As the customer base continues to expand, we have initiated Zebra English one-on-one class in 2019 to help Zebra AI class students practice what they have learned from their English AI classes.
Earn up to $26/hour working remotely(anywhere you prefer) with Zebra English!
Now is the Best time to join ZE to get New Teacher Incentives and Referral Incentives!

Get $20-$120 New Teacher Incentives by opening time slots within 28 days after signing the first contract between April 1, 2021, to April 30, 2021.
Get $150 Referral Incentives after the teacher you referred completes the first class within 28 days after signing the first contract between April 1, 2021, to April 30, 2021.

Join us NOW to get 90% booking rates on weekends!
Zebra English is a rapidly-growing ESL company developed by Yuanfudao, the world's biggest EdTech Unicorn. Zebra English originally started as an English learning app, providing AI classes to 2-8 years old kiddos, which has already served over 2 million users. As the customer base continues to grow, Zebra English expands from an application software company into a multifunctional learning platform, through which kiddos are able to take one-on-one English oral classes with native English speakers.
Also known as remote teachers, distance teachers or virtual teachers, online teachers and online instructors are trained to teach students online. Online teaching jobs can range from blended courses that offer a combination of in-person and online instruction, to fully online learning. Online teaching offers job opportunities for a wide range of educators, from elementary school teachers to college professors. Online teaching jobs can be either full-time or part-time. If you're a qualified teacher with experience in a classroom setting, then online teaching could be your next big career move.