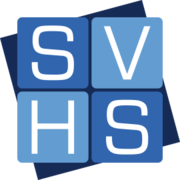 Featured Job
Part -Time Online Biology Teacher
Silicon Valley High School, Inc.
Master
3 years of teaching experience

Teaching Credential/License
As an accredited school, we can only hire US-credentialed high school teachers.

Work From Home - Part-Time Online Biology Teacher.

Seeking an experienced high school biology teacher to work part-time from home grading assignments and answering student questions by email. This is an ongoing job.
Our courses are self-paced and video-based, so there are no fixed hours. Our teachers choose when they log in online, but usually need to log in each day to grade the assignments that come in.
This is a year-round job, but there are peak periods when the workload increases. You must be available to turn around a high volume of grading during the summer school and end-of-semester peak times--May/June, July/August, and November/December.

Silicon valley high school is an accredited online school providing a complete curriculum of affordable supplemental courses to students attending other schools as well as a diploma program for our full time students. Our courses are video-based, self-paced and teacher-supported. We're growing at a tremendous rate because teenagers prefer to watch a video than read a textbook and like to study on their own schedule.
We are all online, all the time.  All our staff and teachers work from home offices or wherever they prefer to work online.  We hire credentialed teachers to work on curriculum development, grading, tutoring and customer service. 
Also known as remote teachers, distance teachers or virtual teachers, online teachers and online instructors are trained to teach students online. Online teaching jobs can range from blended courses that offer a combination of in-person and online instruction, to fully online learning. Online teaching offers job opportunities for a wide range of educators, from elementary school teachers to college professors. Online teaching jobs can be either full-time or part-time. If you're a qualified teacher with experience in a classroom setting, then online teaching could be your next big career move.
Please note that Teach Away provides information on behalf of schools and cannot accept liability for information provided or policies schools may adopt. Be sure to verify all details that apply to you, and check for the latest visa and work permit requirements. For any questions regarding job postings, please contact the school directly. Teach Away believes in diversity and inclusivity, and that everyone deserves to be treated with respect and be considered fairly and equally for employment. We ensure all schools we work with adhere to our pledge to promote inclusivity and diversity in education and recruitment practices.