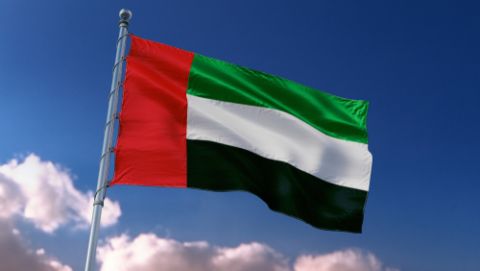 Featured Job
Physical Education Lead Trainers
Various locations across the UAE, United Arab Emirates
Middle School, High School
Bachelor
2 years of teaching experience
Physical Education or related

Teaching Credential/License
Accepting new graduates for this role (Lower end of salary scale) and experienced teachers (High end of salary scale).
Valid First Aid Certificate (Must be obtained before start date if successful)
TEFL/CELTA/DELTA qualification would be an advantage
Other sports and physical education related qualifications (e.g. Fitness Instructor, Coaching Certificate, Sports Leadership, etc.). or equivalent would be desirable
Must hold a full driving license
Non native English speakers will be required to provide an IELTS Score ranging from 6.0 - 7.5 depending on the subject they are applying for
Must be able to attend an in person interview in the UAE, UK or Ireland.
Salary: 16,000 - 21,000 Dirhams / £3,400 - £4,500 GDP approx / $4,300 - $5,700 USD approx.
Accommodation Details: No accommodation provided. Accommodation Allowance is included in salary
Airfare Description: Mobilization & Repatriation ticket provided for teacher, spouse and up to 3 dependents
Vacation: Summer vacation, national holidays
Bonus: End of contract bonus is provided
Health insurance Description: Medical Insurance for employee, spouse & up to 3 children is provided
Take your teaching career to the UAE! The UAE Government Schools are now accepting applications for Physical Education Lead Trainers in schools across the UAE.
More about these positions and the UAE Government School:
As PE Teacher (Lead Trainer) you will be an outstanding physical education practitioner who consistently demonstrates the highest standards of delivery.
You will work closely with PE teachers, monitoring and supporting their overall progress and development
You will be the leading example in your area and go above and beyond your duties to ensure the curriculum is delivered to the highest standard and students receive the best possible learning experience.
The Ministry of Education have implemented a new Physical and Health Education curriculum to empower students to improve their self-awareness of physical education and health and wellbeing
The curriculum is delivered in all boys and girls schools from KG to Grade 12 across the UAE. The Ministry of Education is leading a change in the education system across the UAE and has Physical and Health Education as a key priority
The aim of the curriculum is to prepare students for a better tomorrow and equip them with the necessary skills to improve their health and wellbeing and effectively manage their lifestyle
Hiring teachers for schools across UAE (Ajman, Dubai, Fujairah, Ras Al Khaimah, Sharjah, Abu Dhabi and Umm Al Quwain)
The UAE Government Schools develops and monitors reform activities, with a focus on standards-based, student centered education
Through the current Educational Reform, teachers will be instructing Emirati students in grades 8 to 12
Also known as remote teachers, distance teachers or virtual teachers, online teachers and online instructors are trained to teach students online. Online teaching jobs can range from blended courses that offer a combination of in-person and online instruction, to fully online learning. Online teaching offers job opportunities for a wide range of educators, from elementary school teachers to college professors. Online teaching jobs can be either full-time or part-time. If you're a qualified teacher with experience in a classroom setting, then online teaching could be your next big career move.