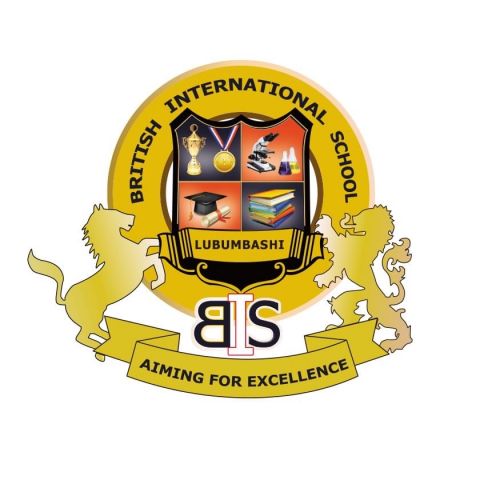 Featured Job
Primary English Teacher
British International School - Lubumbashi
Lubumbashi, Democratic Republic of the Congo
Luxuriously furnished accommodation provided, within the school campus
Full airfare reimbursement for an economy ticket and airport pickup
Elementary, Middle School
Licensed Teacher, College/University Faculty, University Graduate
Bachelor
2 years of teaching experience
English
Facilitate, support, and monitor the overall progress and development of pupils
Prepare and implement support plans for individual pupils
Foster a learning environment and educational experience which provides pupils with the opportunity to develop and fulfill their individual potential
Share in the development and review of the Primary curriculum, teaching materials, methods of teaching, and assessment in collaboration with the wider Primary team and the Head of the Primary
Support and contribute to the school's responsibility for safeguarding children
Closely liaise with parents, carers, and other professionals within the Primary Stage
Motivate children's learning, both indoors and outdoors, encouraging learning through experience and interests
Provide pastoral care and support to children and provide them with a secure environment in which to learn
Develop and produce quality visual aids, teaching resources, and areas of continuous provision within the Primary unit
Organise learning materials and resources, making imaginative use of resources
Assist with the development of children's personal/social and language abilities
Support the development of children's basic skills, including physical coordination, speech, and communication
Encourage children's mathematical and creative development through stories, songs, games, drawing, and imaginative play
Develop children's curiosity, knowledge, and skills through our skills-based provision offer
Work with others and contribute to the strong and experienced team ethos of the school, to plan and coordinate work both indoors and outdoors
Share knowledge gained with other practitioners and parents/carers
Observe, assess and record each child's progress and prepare reports
Ensure the health and safety of children and staff are maintained during all activities
Keep up to date with changes in the Primary department and developments in best practice
Be adaptable and flexible
Play a full part in the life of the school community, and support its distinct ethos
Follow and actively promote the school's policies and procedures
Actively pursue professional development
Salaries are paid in net amounts and tax-free
Return ticket provided to home destination after the completion of the contract
Salaries are based on working months
Fully Furnished accommodations provided by the school situated on the second floor of the school campus
Airport pickup services provided
Welcoming staff ready to help with the relocation process
24/7 services provided in case of emergency
Visa procedures covered by the school
Visa expenses covered
Basic healthcare covered. This does not cover any serious/chronic condition
British International School Lubumbashi is for children aged 3–18. Its vision is to enable personal growth, instill a passion for learning, and create aspirational minds, whilst offering a well-balanced, all-embracing curriculum that follows the English National Curriculum. It was the first High-Performance Learning accredited school in the world and has consistently outstanding educational achievements and excellent examination results at all stages.
We have been established in Lubumbashi, DRC for two years. This is an exceptional opportunity to play a part in the continual improvement of a school with an already worldwide-renowned reputation for excellence. With 1000 students and 200 staff, the school is a vibrant international community that subscribes to equal opportunities for all. An exciting time for the school, operating on a brand-new, state-of-the-art campus, ensuring the School's place at the forefront of educational provision in world-class facilities.
We are now looking to appoint English Teachers to start in September 2022. As an English Teacher, you will be responsible for planning, preparing, and delivering outstanding lessons, monitoring and evaluating student achievement, and contributing to the accomplishment of the British International School's vision and mission.
Implement and deliver an appropriately broad, balanced, relevant, and inspiring curriculum for pupils, incorporating the areas of learning for the Early Years Foundation Stage in line with the policies of the school and national directives
Teach basic English skills including reading, writing, and speaking.
Compose lesson plans to successfully incorporate the full duration of each lesson.
Execute lessons efficiently using different styles of teaching depending on the content.
Engage students to ensure a lively classroom atmosphere.
Instruct students about the structure and content of the English language.
Teach students the spelling of words and their meanings.
Emphasize the rules of composition, grammar, and sentence construction.
Teach students the correct pronunciation of words.
Teach students to think critically when studying literature and poetry.
Teach students to analyze and question media reports, advertisements, and news reports.
The British International School - Lubumbashi, an innovative school for children from preschool to grade 12, offering a highly portable, globally recognised curriculum, with outstanding extracurricular activities, and a warm and welcoming community in the heart of Lubumbashi.
BIS aims to be one of the leading private institutions of Democratic Republic of Congo. BIS envisions to be a world class institution to create a history of achievements. BIS has ambitious plans for the future of our generation by providing quality education from early years through high school. We focus on nurturing the individual holistically by implanting in them, a balanced approach towards life. Consistent with our human values, we seek to develop the hidden potentials to excel and persevere in meeting the challenges to encounter in life by preparing them intellectually and to make them morally strong and effective global citizens.
Our Vision
Here at BIS, we aim to guide our students to become leaders of a greater tomorrow and be the change they want to see in the world.  "Aiming for Excellence" – our motto focuses on identifying the individual abilities of each student, and polishing them towards excellence, as they explore and discover more about the world surrounding them. Our unique curriculum is designed to offer quality education, reinforcing a love for learning that lasts far beyond school hours, and a passion for success that translates itself into their future. Instilling confidence and nurturing happiness in our students are our top priorities, knowing and strongly believing that when a child is comfortable, academic success is bound to follow.
Similar Jobs

British International School - Lubumbashi
Lubumbashi, Democratic Republic of the Congo

British International School - Lubumbashi
Lubumbashi, Democratic Republic of the Congo

British International School - Lubumbashi
Lubumbashi, Democratic Republic of the Congo