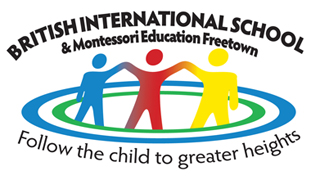 Featured Job
Primary School Teacher
British International School Sierra Leone
Bachelor
2 years of teaching experience
Education

Teaching Credential/License

Other Certification
Accommodation
Return airfare
Visa
Work permit
Health benefits
The British International School and Montessori Education are seeking a qualified and innovative Primary School teacher to join a friendly, dynamic and an excellent team of teachers. As a teacher, you would be hard working, enthusiastic teaching professional with excellent subject knowledge of the Cambridge Curriculum.
The position would involve teaching a small class of students. The applicant must be motivated, have a keen interest in encouraging and inspiring students to love learning and excel in all the subject areas.
As an international school, the ethos of learning is focused on the experience of learners and teachers. Learners are given opportunities to investigate, explore and take risks in developing new insights and ideas. The school caters to a diverse community of learners and teachers which helps to promote a multi-cultural learning environment.
British International school and Montessori Education Freetown is a co-educational day school that caters for all races and creeds. The school is located on the beautiful Hills of the Leceister Peak Mountain regions of Regent. The climate is conducive and pupils can enjoy the soft cool breeze of the Mountains. All around are beautiful scenery of the area and in the distance is a lovely view of the ocean. Our school environment is clean, bright and welcoming offering the children an atmosphere of peace, comfort, and joy. The school is housed in a safe and secured gated premises with security guards manning the gate. The staff are qualified, trained, dedicated and ever so ready to support the developmental needs of every child in the school.
The basic objectives of the British International School and Montessori are to provide a quality nursery, preschool through primary school education for all children aged 14 months to 12 years using the Montessori approach as the primary medium and the Cambridge International Examinations curriculum as the secondary medium. The basic goal can be subdivided into three conceptual categories; Spiritual, Intellectual and Social. The Spiritual Objective of the British International School and Montessori is to encourage children to strive towards a high moral standard of showing love and concern for all and everyone that they meet in their daily life. Our goal is to encourage each child to understand the meaning of responsibilities and respect towards each other, parents, teachers, others and the environment. The Intellectual Objective is to develop each child's intellectual and creative potential to the fullest. Our goal is to guide the children through an academic curriculum and programme that will provide them the necessary skills to function as a contributing member of society. The learning atmosphere will balance work and play, thereby helping the children to like what they are learning and create a hunger for more learning. This will also give them self esteem as they realise their abilities and strengths. The Social Objective is to model the children's interaction towards one another with courtesy, graciousness, and gratitude. We will create co-operation rather than competition. Our goal is to foster unity among staff, pupils, parents, friends, and other family members.
Also known as remote teachers, distance teachers or virtual teachers, online teachers and online instructors are trained to teach students online. Online teaching jobs can range from blended courses that offer a combination of in-person and online instruction, to fully online learning. Online teaching offers job opportunities for a wide range of educators, from elementary school teachers to college professors. Online teaching jobs can be either full-time or part-time. If you're a qualified teacher with experience in a classroom setting, then online teaching could be your next big career move.