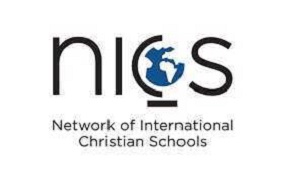 Featured Job
Primary Teacher - Tanzania
Network of International Christian Schools
Bachelor
Elementary Education Major

Teaching Credential/License
Qualifications
Committed evangelical Christian
Fluent in English
Minimum of an undergraduate degree
Three years of teaching experience
Basic word processing skills
Cambridge curriculum experience is helpful
World class health benefits
School Background
HOPAC celebrated 25 years in 2020. God has been faithful to grow our school from 47 students in 1994 to a diverse group of 342 students in 2020/21. The community at HOPAC is supportive and welcoming. We value service, leadership and stewardship. Each year students from over 25 countries enroll at HOPAC. Our teachers work with these students to help them grow into the people God has created them to be. Teachers at HOPAC are focused on developing a Biblical Worldview for each student they interact with. Our hope is those students learn to use that Worldview to be a positive influence on their peers, family and around the world. We would love for you to join us in the Mission and Ministry God is accomplishing here.
Job Summary
Primary Teachers report to the Primary Principal. Primary teachers are responsible for:
Creating a learning environment in which each child in the class is enabled to work.
Instructing the children in accordance with the school curriculum.
Maintaining discipline within the classroom to enable children to work and learn.
Maintaining the Christian ethos of the school within the classroom.
Creating and maintaining a classroom that is aesthetically pleasing and conducive to learning.
Attending and participating in weekly staff prayer times.
Attending and participating in regular staff meetings and in-service training sponsored by the school.
Maintaining and submitting weekly lesson plans and assessments and providing topic web details.
Keeping records of students' progress as appropriate and providing written reports each term for the parents.
Being present in the classroom at least 15 minutes before school starts and at least 15 minutes after school is out.
Agreeing to adhere to any reasonable request made by the Principal or Director.
General Responsibilities
Teaching Grade One
The Network of International Christian Schools is an organization that consists of 15 schools in 13 countries in Asia, Africa, South America, Europe and North America.
The mission of NICS is to establish a worldwide network of international Christian schools staffed by qualified Christian educators, instilling in each student a Biblical worldview in an environment of academic excellence and respect for people of all cultures and religions.
Similar Jobs

Network of International Christian Schools
West Nairobi, Kenya
License required

Network of International Christian Schools
La Paz, Bolivia, South America
License required