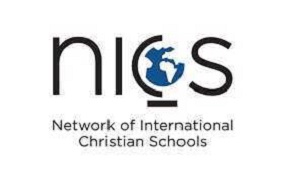 Featured Job
Primary Teacher - Tanzania
Network of International Christian Schools
Bachelor
3 years of teaching experience
Elementary Education Major

Teaching Credential/License
Qualifications:
Minimum of an undergraduate degree
Minimum 3 years of teaching experience
Teaching certification/qualification if the degree is not in education
World Class Health Insurance.
School Background:
Haven of Peace Academy was started in 1994 by a group of missionary families. Since the first 40 primary students, the school has grown to 350 in grades K-12. HOPAC gained accreditation in 2012 and is a Cambridge International Centre, offering exams in IGCSE and A Level subjects.

Job Summary:
Self-motivated, team player, adaptable and willing to learn with experience working in multicultural settings, committed evangelical Christian, fluent in English, familiar with Google Workspace a plus.

General Responsibilities:
Teach one primary self-contained class in accordance with the HOPAC curriculum and best practices in teaching and learning

Subjects Taught:
Primary (Elementary) Subjects

Extra-Curricular Responsibilities:
Clubs, Coaching

Specific Skills:
General teaching skills
The Network of International Christian Schools is an organization that consists of 15 schools in 13 countries in Asia, Africa, South America, Europe and North America.
The mission of NICS is to establish a worldwide network of international Christian schools staffed by qualified Christian educators, instilling in each student a Biblical worldview in an environment of academic excellence and respect for people of all cultures and religions.
Purpose
Reaching the world for Christ through international Christian education.
Vision
NICS (Network of International Christian Schools) is founded on the belief that a major thrust for world evangelism and discipleship for Christ can happen through the classroom with the impact made by committed Christian educators overseas. Children have many teachers in their lives, whether they be at home, in the classroom, on the street or elsewhere; none, however, have a more powerful impact than educators in the classroom.
Tanzania is a land of extremes - it houses Africa's highest peak as well as its lowest point, and is also home to a portion of the continent's largest lake. Teachers who wish to explore some of Africa's most fascinating geography can do so while teaching in Tanzania.