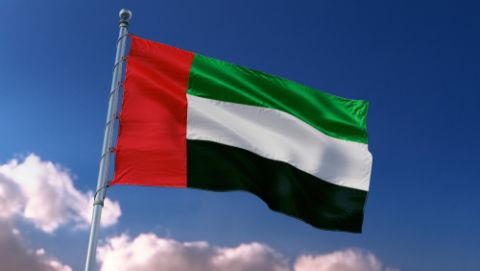 Featured Job
Primary/Elementary Teachers
Various Locations, United Arab Emirates
Accommodation Allowance is included in the salary 
Mobilization & Repatriation ticket provided for teacher, spouse and up to 3 dependents 
Elementary, Middle School
Licensed Teacher, University Graduate
Bachelor
Education or related field

Teaching Credential/License
Successful candidates will be dedicated, flexible and able to work both independently and as part of a team
Must hold a full driving license
Non-native English speakers will be required to provide an IELTS Score ranging from 6.0 - 7.5 depending on the subject they are applying for
Must be able to attend an in-person interview in the UAE, US, UK or Ireland
Salary: 16,000 - 21,000 Dirhams, £3,400 - £4,500 GDP approx, $4,300 - $5,700 USD approx.
Accommodation Details: No accommodation provided. Accommodation Allowance is included in the salary
Airfare Description: Mobilization & Repatriation ticket provided for teacher, spouse and up to 3 dependents
Vacation: Summer vacation, national holidays
Bonus: End of contract bonus is provided
Health insurance Description: Medical Insurance for employee, spouse & up to 3 children is provided
Take your teaching career to the UAE! The UAE Government Schools are now accepting applications for General Primary / Elementary teachers in schools across the UAE.
More about these positions and the UAE Government Schools:
Hiring teachers for schools across the UAE Emirates (Ajman, Dubai, Fujairah, Ras Al Khaimah, Sharjah, Abu Dhabi and Umm Al Quwain)
The UAE Government Schools develops and monitors reform activities, with a focus on standards-based, student-centered education
Through the current Educational Reform, Primary / Elementary teachers will be instructing Emirati students in grades 1 to 5
Drawing millions of visitors each year, Dubai allows teachers to experience a unique combination of traditional Middle Eastern ways of life and an upscale expatriate lifestyle. Dubai's many private schools provide opportunities for licensed teachers to teach in one of the most exciting and dynamic modern cities in the world.
Also known as remote teachers, distance teachers or virtual teachers, online teachers and online instructors are trained to teach students online. Online teaching jobs can range from blended courses that offer a combination of in-person and online instruction, to fully online learning. Online teaching offers job opportunities for a wide range of educators, from elementary school teachers to college professors. Online teaching jobs can be either full-time or part-time. If you're a qualified teacher with experience in a classroom setting, then online teaching could be your next big career move.