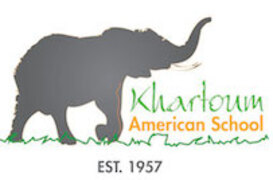 Featured Job
School Counselor
Full return airfair annually
Early Childhood, Elementary, Middle School, High School
Bachelor
2 years of teaching experience
General Experience/Expectations:
Experience working with all ability groups of students (EAL, Learning Difficulties, High Achieving, etc.)
Experience working with students in K-12 grades
Adheres to professional standards and is familiar with the framework published by the American School Counselor Association (ASCA)
Is a positive team staff member helping to promote good communication among all school groups in the KAS community;
Works closely with the principal and teachers to ensure the success and well-being of all students.
Global medical insurance
Shipping allowance
Annual excess baggage allowance
Hardship allowance
December r&r allowance
All utilities covered
Interest-free car loan
Duties/Responsibilities
Social-Emotional
Consults with students, parents, and staff to support the social, emotional, and academic well-being of students;
Provides responsive personal counseling for students in need of support;
Coordinates transition programs into and out of middle school
Coordinates annual health education week
Supports and directs middle school advisory/character program
Maintains confidential records and refers students to outside care as appropriate
Consults with the head of student support services to support students with learning differences
Academic
Collaborates in Student of Concern meetings weekly to problem solve with teachers for students in need of academic intervention
Tracks individual student credits and progress toward graduation
Consults with students and parents regarding independent study for credit recovery or advanced/independent studies
Fulfills all responsibilities as AP Coordinator, including collaboration with and support of AP teachers, acquiring course approvals, and ordering and proctoring all AP exams;
Assists with the admissions testing and placement of students in grades 6-12;
Review transfer student transcripts for credits and grade placement
Assists with preparing student schedules for students in grades 6-12
Updates and processes high school transcripts
Responsible for the 4 C's Awards Ceremony every semester for middle and high school
College/Career
Teach two semester-long courses; Intensive College Writing and College and Career Preparation;
Uses appropriate platform to deliver career and university programming from grades 9-12
Delivers a continuing career education program for students in grades 6-12, including organizing career speakers/career fair
Directs and assists high school students in selecting and applying to universities
Maintain strong relationships with universities, including arranging recruitment visits or Skype chats when possible
Assists with the standardized test program implementation such as the SAT and TOEFL test programs;
Administers PSAT to grades 10 and 11
Delivers regular evening parent seminars on academic skills as well as "Road to College" information nights for grade 9-11 parents
Actively engages in professional collaboration through CIS, ISCA, IACAC conferences, etc.
Carries out the appropriate share of the administrative and organizational tasks necessary for maintaining high-quality education and providing a positive learning environment;
Is a team-oriented and collaborative worker who is enthusiastic about working with children;
Adheres to the same discipline behaviors that are expected of students;
Supports and enforces all school regulations and procedures;
Communicates effectively with other staff members, students, and parents about any kind of problems that may happen;
Works well with other members of the staff;
Takes Initiative;
Is receptive to advice and suggestions from others;
Completes other duties as assigned by the Superintendent;
Communicates effectively with other staff members, students, and parents;
Works well with other members of the staff;
Conforms to the administrative procedures of the school;
Is a team-oriented worker who is enthusiastic about working with all children;
Understands and adheres to school safeguarding policies;
The Khartoum American School (KAS) is an independent, coeducational day school that offers an educational program from preschool (3 year-olds) through grade 12 for students of all nationalities. The school was founded in 1957.
KAS provides nurturing and caring student-centered environment. The curriculum is inquiry-based and international (AERO) in scope. The language of instruction is English and resources are from the U.S. The school's core curriculum includes language arts (English), math, science, social studies, and foreign language (French or Arabic). Classes in music, art, and physical education supplement the core curriculum.
Our Curriculum
At KAS we seek to empower students to formulate and frame questions to become creative and critical thinkers in our ever-changing world. We support students' learning styles and needs while incorporating authentic experiences in our units so that learning connects with real life. Our ultimate goal is to enhance students' understanding and create lifelong learners.
Khartoum American School is a school that is committed to continuous improvement. One of how we accomplish this goal is through the accreditation process. Over the past twenty years, KAS has been accredited through the Middle States Association (MSA) of Schools and Colleges.
MSA is a recognized leader in national and international educational communities and its goal is "to improve the quality of education through the accreditation process and to affirm to the public the trustworthiness of its accredited members for the Twenty-First Century."
Please note that Teach Away provides information on behalf of schools and cannot accept liability for information provided or policies schools may adopt. Be sure to verify all details that apply to you, and check for the latest visa and work permit requirements. For any questions regarding job postings, please contact the school directly. Teach Away believes in diversity and inclusivity, and that everyone deserves to be treated with respect and be considered fairly and equally for employment. We ensure all schools we work with adhere to our pledge to promote inclusivity and diversity in education and recruitment practices.