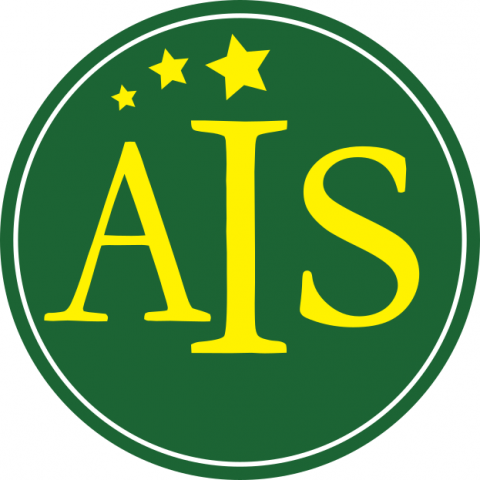 Featured Job
Secondary Language Arts Teacher (7th - 12th Grades)
American International School
Safe expat housing is offered in a fully walled staff compound with 24 hour guard service.
Middle School, High School
Bachelor
2 years of teaching experience
English Language Arts

Teaching Credential/License
Successful candidates will be able to demonstrate a growth mindset, high collaboration skills and ability to teach with high rigor while differentiating for all learners. The interview process will require a copy of lesson plans and a video of an engaging lesson teaching students.
AIS is truly an international school. Located in the heart of tropical Africa where 0 latitude meets 0 longitude, AIS hosts 40 different cultures and languages. There are many benefits for joining our team: An amazing and loving collaborative community of staff; local and repatriation health insurance provided for staff and up to three family members; and, in country paperwork is fully paid by AIS. But even greater is an incredible teaching journey that you will value for the rest of your career.
Enthusiastic, full time, experienced high school teacher who has an aptitude for mentoring students between the ages of 13 and 19 years old. Pay is competitive with area schools. Expat benefit package includes housing, health, repatriation insurance and work permit fully paid by AIS. IB or AP background and schooling preferred but not required. The right candidate will be trained. AIS has a strong professional development philosophy. If you have a passion for teaching language arts then we would love to have you join our team.
American International School is a Christian based school whose mission is to prepare minds, transform hearts and empower hands to impact the world. With the support of the Network of International Christian Schools, the American International School opened in 2006. AIS is the only American curriculum school in Ghana that has dual accreditation from the Middle States Association of Colleges and Schools and the Association of Christian Schools International. In addition.

Our vision is to be a Christian School that will provide a world-class education and environment for its students that will make them vibrant and passionate world changers: instilling in them a biblical worldview, personal integrity, and compassion to serve humanity.

We are a fully American Prek-12th grade school accredited by the Middle States Association of Schools and Colleges and the Association of Christian Schools International. We also hold NCAA certification and Advanced Placement (AP) course approval and we are accredited by ACSI and MSA/CIWA.

AIS serves students from ages 2years to 18years as an American Dual-Accredited College Preparatory School. AIS offers (AP) Advanced Placement classes to our High School students to qualify for an honors degree and University credits.

Our faculty population is represented by 65% from the United States and 35% are Expatriates from various countries.

We are located in Accra - Ghana, ​West Africa
It's hard not to feel energized in progressive, optimistic Ghana. From the noisy and historic streets of Accra to the beauty of the northern plains, Ghana has a number of teaching opportunities for licensed teachers, as well as English teachers hoping to teach in Africa.