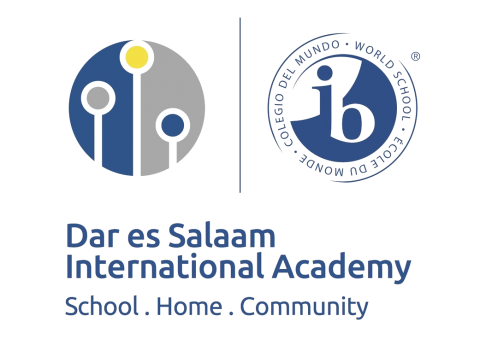 Featured Job
Secondary Language & Literature Teacher
Dar es Salaam International Academy (DIA)
Housing allowance provided at end of every month
Full airfare to commence contract and at end of contract
Middle School, High School
Bachelor
2 years of teaching experience

Teaching Credential/License
IB Experience (MYP/DP)
Housing allowance provided at end of every month
Health Insurance
Pension Contribution
Full airfare to commence contract and at end of contract
A DIA teacher has a pivotal role in creating the optimum environment for teaching and learning and promoting/implementing the DIA Guiding Statements. At the forefront of this position is to promote a sustained learning culture.
At all times, teachers should model and promote the IB Learner Profile attributes and nurture a culture of collaboration, reflection, and open-mindedness.
Reports to: Primary/Secondary Principal
Managed by: Coordinator
Manages: Teaching Assistants, where applicable
Often dubbed the "DIA Family", we value our small size and open door policy that provides an excellent international learning community for students residing in Dar es Salaam. Tanzania. With 35+ nationalities currently enrolled in at the school, as well as 15+ nationalities making up our teaching and administrative staff, we at DIA celebrate our diversity and learn something new about each other every day.
DIA opened its doors in 2003 -  as a proprietary school - in order to give the emerging middle class Tanzanians a school offering an international education right here at home. Our main underpinning value is the importance of the relationship between school, home and community, also reflected in our mission statement. DIA puts great emphasis on parent/guardian involvement and the importance of continuous and positive communication between school and home.DIA offers three of the International Baccalaureate Programmes and is an IB World Continuum School and we are also a Council of International Schools (CIS) Member, and a full member of the Association of International Schools in Africa.

The programmes we offer are:
Primary Years Programme (PYP) from Kindergarten - Grade 5
Middle Years Programme (MYP) from Grade 6 - Grade 10
IB Diploma (IBDP) from Grades 11 - 12

At DIA quality teaching and learning is demonstrated by the commitment of our practitioners to continually reflect, model and share best practices in order to support student achievement and the ongoing pedagogical development of the curriculum.
With our small classroom sizes, students' benefit from one to one attention, as well as the ability to work at their own pace, challenge themselves, as well as receive additional support when required.
Our rigorous curriculum, strong extra-curricular programme, as well as the multitude of study tours both within Tanzania and internationally, offer our students the opportunity to not only learn about our host country Tanzania, but also the world around them.
Please note that Teach Away provides information on behalf of schools and cannot accept liability for information provided or policies schools may adopt. Be sure to verify all details that apply to you, and check for the latest visa and work permit requirements. For any questions regarding job postings, please contact the school directly. Teach Away believes in diversity and inclusivity, and that everyone deserves to be treated with respect and be considered fairly and equally for employment. We ensure all schools we work with adhere to our pledge to promote inclusivity and diversity in education and recruitment practices.