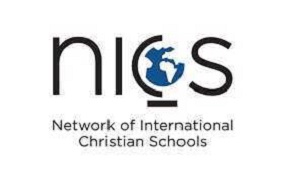 Featured Job
Secondary Social Studies Teacher - Kosovo
Network of International Christian Schools
Prishtina, Kosovo, Europe
School will help with the location of housing.
Airfare is provided for the first year.
Bachelor
Social Studies, History

Teaching Credential/License
The candidate must possess:
Minimum of an undergraduate degree and have experience working with older children
The preferred candidate will possess:
Masters in Social Science or related field
Experience teaching in an International and / or cross-cultural environment
Teacher Certification
World class health care.
School will help with the location of housing.
Airfare is provided for the first year.
School Background
Prishtina High School was started more than 11 years ago to provide Kosovar Albanians with a real chance at a good education that would provide them a "real chance at success." This small country of less than 2 million suffered a lot under a war 20 years ago. We view our school as a strategic effort of nation building and an opportunity to be a "salt and light" witness to our students.
OUR MISSION
We equip students to be responsible citizens and active learners by providing a university preparatory education in a safe, caring, and diverse academic community.
OUR VISION
Our vision is to provide the best American-style education possible in Kosovo in order for active learners to reach high academic standards that prepare them for a university of their choice.
To accomplish this:
We provide students with resources they need to develop appropriate grade-level skills, understanding and performance in all academic areas.
We provide parents with multiple ways to examine and discuss the academic and social progress of their children.
We provide teachers with professional training and resources they need for exemplary teaching.
We provide opportunities for our school to interact with the larger community of Kosovo (other schools, community leaders, businesses and social organizations), so that our students participate in a more comprehensive education.
We provide a pleasant, caring, stimulating environment for students to achieve full potential in their academic, creative, personal, physical and moral development so that they can make their best contribution to society.
Job Summary/Objective
To teach Secondary Social Sciences according to typical US/Common Core standards.
General Responsibilities
To be a good team member, to offer assistance in extra-curricular activities, to work hard to promote a positive school environment.
The Network of International Christian Schools is an organization that consists of 15 schools in 13 countries in Asia, Africa, South America, Europe and North America.
The mission of NICS is to establish a worldwide network of international Christian schools staffed by qualified Christian educators, instilling in each student a Biblical worldview in an environment of academic excellence and respect for people of all cultures and religions.
Similar Jobs

Network of International Christian Schools
West Nairobi, Kenya
License required

Network of International Christian Schools
La Paz, Bolivia, South America
License required