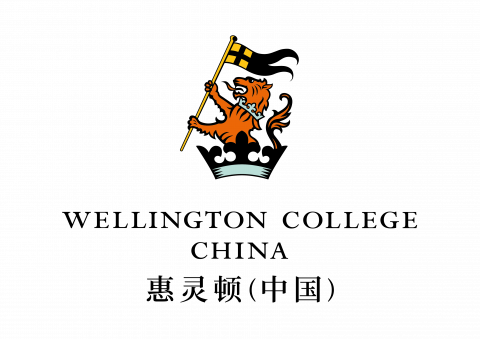 Featured Job
Teacher of English as an additional language (EAL)
Housing Allowance for expat contracts
Annual Home Leave Flight Allowance for self plus family for expat contracts
Bachelor
2 years of teaching experience
English

Teaching Credential/License
Graduation from the EAL programme
Fluent English Speaker
Housing Allowance for expat contracts.
Annual Home Leave Flight Allowance for self plus family for expat contracts.
Department- Academic
Responsible - Director of EAL, Head of Prep
Main purpose: To deliver outstanding EAL provision in Years 6-9 and lead admissions evaluations
Main Tasks:
The successful candidate will play a key role in the development of EAL at Wellington College in Shanghai. The College is therefore looking for a well-qualified, fluent speaker of English who would relish the challenge of working with high ability children whose English needs further development in order for them to achieve highly in the curriculum at Wellington.
The EAL teacher will have the responsibility for the planning and teaching of the subject to the designated class, the content of each lesson being determined from within the key stage scheme of work which they would be expected to help further shape in time. They would work closely with all teachers of English and humanities to ensure consistent delivery throughout the cohort. In addition, the EAL teacher will have responsibility for in-class support, working within a classroom environment. They will be expected to have clear intervention plans, devised together and with the support of classroom teachers, such that progress is excellent. In particular the EAL teacher will be expected to take the lead in structuring vocabulary acquisition and subject-specific language development. The objective of every EAL teacher should be the graduation from the EAL programme for each of their pupils and for them to transition smoothly and successfully to mainstream provision.
The teacher must ensure that a good learning environment is provided for the teaching of EAL, and that the students develop a positive attitude to the subject at Wellington. The teacher must present lessons in a structured and coordinated manner with due regard to the ability of the students and the curriculum targets of the particular year group.
The teacher will also be required to carry out the assessment of prospective pupils for admission. They will work with the Heads of Phase to select the correct form and range of age-appropriate assessments, administering those assessments (individually or in small groups), marking and following up on questions with parents and the Heads of Phase, interviewing the children and their parents.
Directed Time: To ensure attendance at Wellington between stipulated hours and to attend all meetings/functions deemed to be directed time.
Punctuality: To set high standards with regard to punctuality and to insist on the same from the students. To encourage good time-keeping amongst the students, monitor lateness within the class and provide remedies, both individual and general, to rectify its occurrence.
School Rules: To apply consistently and diligently the rules of Wellington College in order to maintain discipline, standards of dress and to safeguard the happiness, safety and wellbeing of all students. To ensure that students know, understand and follow the Wellington rules.
Absence: To request approval from the Master, via the relevant line manager, for any absence from Wellington and to give notice to appropriate people, especially the Director of EAL in good time. Wherever possible, to make medical appointments outside normal directed working time.
Standards: To maintain, with the rest of the teaching staff, high standards of conduct both in and out of the classroom. To act always in a way that conforms to the Wellington ethos and values, and is in the best interests of the students.
Safety: To emphasise the importance of safety and of safe methods of working in the classroom, and indeed in all areas of Wellington and the curriculum. To communicate to the students that they must take a responsible attitude to equipment and materials, with which they have been provided, and that they will be punished and possibly charged for damage inflicted upon Wellington property.
Dress: To maintain smart and professional standards of appearance.
Monitoring: To monitor and evaluate constantly the effectiveness of your own teaching, maintaining good standards of practice and ensuring progression. To participate fully in the staff appraisal system, with classroom observation of colleagues and a willingness to be personally observed within the classroom. To submit books, records or planning as required for monitoring by colleagues or the Director of EAL.
Assessment: To assess regularly the students' work by means of formal and informal termly/half-termly assessment, as directed by the Director of EAL, and the Master. To communicate with the Director of EAL regarding any student whose progress or behaviour gives cause for concern.
Communication with parents: To communicate with parents on a regular basis, as directed by the Director of EAL and Master. To attend parents' meetings as required and to provide accurate, honest information regarding the progress of individuals in EAL at these meetings. To report to the parents in the form of regular written reports, and when may be additionally required by the Master.
Record Keeping: To maintain all the relevant Wellington records, and ensure they are provided/delivered at the stipulated time. To keep all records relating to the students' academic progress, and to ensure that these records are shared with colleagues and are available for inspection by the Director of EAL and the Master.
Curriculum Policy: To be involved in developing, implementing and monitoring all College policies regarding EAL, and to assist in the necessary documentation pertaining to the subject, where required by the Director of EAL.
Display: To ensure that the examples of the students' work are displayed and presented to a high standard in the classroom, and, where appropriate, throughout Wellington. To ensure that these displays are changed regularly.
Classroom Appearance: To ensure that the classroom and adjacent corridors are kept suitably tidy for prospective parents, to welcome the latter into the classroom and be prepared to give a short explanation of lesson content and displays etc.
Duties: To carry out duties in Wellington as required and timetabled by and the Master. This will include playtime supervision, lunchtime supervision and after-school supervision.
Cover: To provide cover for absent colleagues as and when deemed necessary by the Master.
Staff Development: To attend and participate fully in Wellington College Staff Development and INSET programmes. To attend staff meetings and briefings as and when required by the Master.
Management of resources: To assist with the resourcing of EAL for Wellington, and to work with the Director of EAL in drawing up the annual order.
School Development: To support the Wellington development plan generally and in so far as it relates to EAL.
Co-Curricular Activities: To play a full role in the weekly co-curricular activities programme. The programme will take place outside of the prescribed teaching hours, as directed by the Master or Head of Section.
Assemblies: To make a significant contribution to school assemblies, and newsletters, and by so doing highlight the work carried out by students in the subject.
School/College events: To contribute as fully as possible to the annual calendar of school events, in whatever way possible.
Wellington College China is a partner of Wellington College in England.  It has five schools and two nurseries in China, all in exciting, international cities.   Our schools provide an outstanding education for 2,150 local and international children aged between 2 and 18 years old.
Success in public examinations is important and we celebrate it. However, at Wellington College, excellent exam results and great university destinations, in the UK and worldwide, are only part of the picture. We want our pupils to be the very best people that they can be: to be kind, to have integrity in their actions, to take responsibility when necessary, to have respect for their environment, for others and themselves, and finally to show courage when needed. The Wellington values frame the way we think about what it is be a Wellingtonian, including the ways we work and what we hope to become.
Our Huili Schools combine Wellington's holistic, British approach to educating the whole child, with the enduring strengths of the Chinese curriculum and focus on learning.  We talk about giving our pupils the best of both worlds.  Half our lessons are in English and half in Chinese.  Half our teachers are English-speakers and half are Chinese.  It is our desire to imbue every pupil with our five core values: courage, integrity, respect, kindness and responsibility. We encourage and expect our Chinese pupils to develop the Wellington identity: to be inspired, intellectual, independent, individual and inclusive.   
Wellington College International Shanghai
Huili School Shanghai
Huili Nursery Shanghai
Wellington College International Hangzhou
Huili School Hangzhou
Huili Nursery Hangzhou
Wellington College International Tianjin
One of the world's most powerful nations, China's cultural contributions have influenced history and human development for thousands of years. Teach Away offers ESL teaching jobs in reputable language schools as well as licensed teaching jobs across China.
Land area - 3.7 million sq. miles (9.6 million sq. km)