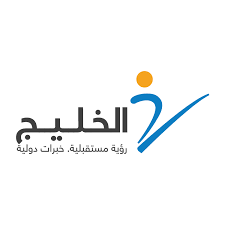 Featured Job
University English Teacher
Al Khaleej Training & Education
Accommodation allowance provided
College/University Faculty, University Graduate, ESL Instructor
Bachelor
2 years of teaching experience

Teaching Credential/License

TESL/TEFL Certificate over 100 hours

TESL/TEFL Certificate

TESL/TEFL Diploma Level

Other Certification
The approved teaching certificate is :

CELTA , DELTA .
CerTesol or DipTESOL from Trinity university
Any teaching certificate under these conditions :

Matching the criteria of Ofqual .
At least 120 hours .
In Pearson
Annual vacation & air ticket .
Medical insurance .
End of service.
Iqama visa.
Reimbursement of the visa cost.
Accommodation & transportation allowance provided.
The contract is renewable.
Seeking Fluent English speaking male & female English Teachers for University.
Please include the following in your Teach Away profile
Updated CV with a reference and candidate picture.
Bachelor degree + Academic Transcript
Master's degree + Academic Transcript
Any possible extra qualifications
Teaching certificate ex . CELTA /DELTA/TESOL/TEFL
ID copy
Experience letters
As a part of the application process, you will be requested to send a video or Audio recording that answers the following questions:
Brief introduction about yourself, qualification, experience and your interest in teaching.
Have aspects of your teaching changed through the years?
What coursebooks have you experienced to teach? What are your findings?
What age and level of students have you taught? Describe your experience.
Have you taught English for academic purposes? Explain.
Do you find teaching beginners difficult?
How many sections would you divide your lesson plan into? Elaborate.
Al Khaleej Training and Education is a leading training company in Saudi Arabia and the Middle East, in the field of Information Technology, English Language, Management Training and others. We have 80 branches and 11 franchise right around the kingdom of Saudi Arabia. The company has provided employment services and it has enrolled more than 1470 teachers and English language schools in preparation programs provided by Saudi universities, in addition to providing employment services for more than 1820 teachers in various disciplines (computer – natural sciences – physics – communication skills – mathematics) holders of master's and PHD, to cover all the required skills in these programs.
We are currently searching for female ESL teachers to join our team on a new university project in KSA.