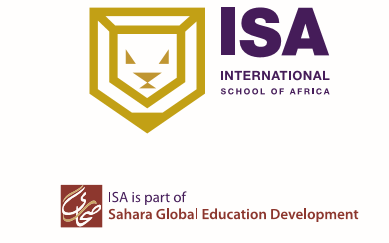 Featured Job
Upper Elementary Classroom Teacher
International School of Africa – Djibouti
Shared staff housing, $250 monthly utility stipend
Yearly round-trip ticket from home of record (nearest international airport)
Bachelor
2 years of teaching experience
Elementary Education, Middle School Education, General Education

Teaching Credential/License
Criminal Background Check
Current references from previous school administrators
Willing to share an apartment with another teacher
Shared staff housing, $250 monthly utility stipend
Yearly round-trip ticket from home of record (nearest international airport)
Visa costs
In-country (Djibouti) medical coverage/care (no vision, no dental)
Daily transportation to/from school
Elementary Teacher (Self-contained classroom) for Grade 4 or Grade 5
The Elementary Teacher teaches in a self-contained classroom environment. As an ISA Elementary Teacher, you are responsible for teaching English Language Arts (including Reading), Math, Science, Art and a Character Education lesson (Character Counts, Six Pillars of Character). Computer literacy skills are imbedded into the subject areas, and students have French, Arabic and P.E. with a specialist teacher during the week. Your weekly teaching load is .75 of the total instructional minutes each week. Teachers may choose to sponsor an after school activity or club. ISA's learning goals are based on the US CCSS, as we work towards growing an inquiry-based approach schoolwide.
Djibouti is an emerging Islamic country in the business scene of east Africa. ISA serves both local and international families that desire an international, English-speaking education. While international education is new to the country, our families are eager to learn and the country is welcoming to international educators. Our teaching staff is very diverse, and we use those differing experiences to effectively grow the school. As a start-up school, everyone on the ISA faculty helps in many areas of the school; we all want to provide the best educational experience for our families. ISA is looking for eduators that want to live in this part of Africa, people that desire to help the school grow, and teachers that truly want to teach the future leaders of the emerging business environment of east Africa.
The International School of Africa (ISA) is a PK-Grade 8 International school serving local and international families in Djibouti. The school is adding a grade level each year (9-12) with our first graduating class in 2024.  Our curriculum is based on US CCSS, with the program growing into an inquiry model of teaching and learning. The school campus is a purpose built facility, with a Strategic Plan involving 4 phases; phases 1 and 2 are complete. ISA's mission is to promote academic excellence with an international focus. We are a culturally based partnership of students, parents, staff and community that strive to inspire students to become lifelong learners and critical thinkers engaged in an ever-changing society. Our vision views us as a pioneering educational community committed to academic excellence, innovative practice, community service and global citizenship for Africa. As ISA successfully progresses through the phases of the Strategic Plan, our vision is becoming reality.