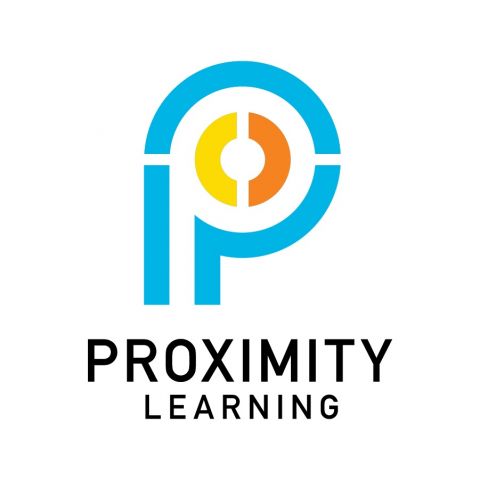 Featured Job
Virtual English Teacher (US based only)
Early Childhood, Elementary, Middle School, High School
Bachelor
1 year of teaching experience

Teaching Credential/License
Must reside in the USA.
Proximity Learning is looking for certified English teachers.
Are you a passionate educator who would love to take their talents to the next level?
Do you feel like you excelled at Virtual instruction and feel it's the next wave of education?
Would you really like more flexibility with your schedule and still do what you love?
What is PLI all about?
We are all about providing equity in education and making sure our students have qualified teachers - regardless of the setting. Our Educators are present for the entire year to fill our schools' vacancies - while making sure the students don't have a lapse in learning. Students will either be in the physical classroom, with a facilitator in the classroom, or in the comfort of their home as a virtual student. Regardless, our students receive top notch education from top notch educators. We would love for you to join our family!
Perks of PLI:
Fully remote teaching - no in person commitments!
No school duty stations/last minute class coverage/etc..
Scheduling to fit your needs/schedule/lifestyle
Support from PLI team members (including regular PD and a mentorship program).
& so much more!
Must haves for our educators:
Be a student centered educator
Ability to incorporate technology and differentiation into your classroom each day
Non-expired Standard/Professional Teaching License in any of the 50 United States.
U.S. Address & bank account
Stable internet connection (ability to stream on multiple devices)
Availability during normal school hours (7:30-4:00 depending on the time zone).
All candidates should have two monitors and a laptop that is in great working condition (2016 or newer).
In business since 2009, Proximity Learning was initially focused on live-streaming World Language teachers from around the world to individual students in the United States. As demand grew and public schools began to inquire about placing Proximity Learning teachers in their schools, we saw an opportunity to expand scope and make an impact on the education sector.
Today, Proximity Learning conducts classes in over 30 topic areas in over 200 schools across 20 states. We strive every day to pursue equitable access to quality education for students everywhere by bringing the power of live-streaming virtual teaching to the traditional classroom so young learners can receive the education they deserve. Our virtual teaching methodology, continuously refined for over a decade now, is centered around the fact that students deserve to always have an instructor that is live, dynamic, and caring.
Also known as remote teachers, distance teachers or virtual teachers, online teachers and online instructors are trained to teach students online. Online teaching jobs can range from blended courses that offer a combination of in-person and online instruction, to fully online learning. Online teaching offers job opportunities for a wide range of educators, from elementary school teachers to college professors. Online teaching jobs can be either full-time or part-time. If you're a qualified teacher with experience in a classroom setting, then online teaching could be your next big career move.
Please note that Teach Away provides information on behalf of schools and cannot accept liability for information provided or policies schools may adopt. Be sure to verify all details that apply to you, and check for the latest visa and work permit requirements. For any questions regarding job postings, please contact the school directly. Teach Away believes in diversity and inclusivity, and that everyone deserves to be treated with respect and be considered fairly and equally for employment. We ensure all schools we work with adhere to our pledge to promote inclusivity and diversity in education and recruitment practices.