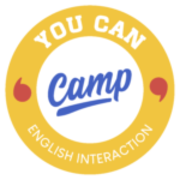 Featured Job
Volunteer Camp Counselor
Accommodation and 2/3 meals a day with a nice and screened Italian host family or at the hotel
Elementary, Middle School
District/Regional Level Administrator, Licensed Teacher, College/University Faculty, University Graduate, ESL Instructor, Vocational/Technical Instructor, School Health and Welfare Staff, Librarian
We are looking for counselors who have a great personality, love to laugh and smile and enjoy spending time with kids and teens.
English native speakers aged 20 to 35 years old, with a college degree or at least college students. Alternatively, a TEFL certificate or a previous camp experience is accepted as well.
Good physical health and have lots of enthusiasm and energy to share with the kids.
Due to visa regulations, we can accept American, Australian, Canadian, Kiwi, South African and European Participants.
You will have the chance to learn about the Italian culture as a local, instead of just living the experience as a tourist. You will be completely immersed in the Italian culture and have the chance to create a strong bond with the Italian participants and the International Staff.
This program allows candidates to become camp counselors in Italy while living a great and very rewarding experience.
Thanks to your help young Italian students will be able to improve their English level and know your culture.
Become a part of the local community and have the chance to create an incredible bond with kids and teens taking part in the program.
You will have the possibility of meeting other tutors that share your same desire to discover the Italian culture and travel around Europe or Italy after the program.
Day Camp Homestay Program
Teach Italian Kids&Teens while staying with Italian Host Families.
Weekly Commitment
Every camp session lasts 1 or 2 weeks, from 9am to 1pm (Monday to Friday), mostly in school buildings and their open spaces. You will have plenty of free time to explore the surrounding areas, become a part of the community and travel with the other counselors.
The home-stay version gives participants the possibility of exploring different Italian towns and settings while living the real Italian life through the hospitality of local host families.
Kids & Teens Village Residential Program. Sant'Agata Feltria, Italy, July 11th-July 18th
Teach Italian Kids&Teens while staying in a nice hotel.
Weekly Commitment
This is a 1-week full immersion program and you will be talking all day with the young Italian participants in a very laid back and playful environment. We have chosen nice hotels located in typical Italian towns, with swimming pools and lots of green areas.
You will meet other counselors coming from several countries and you will have the chance to create an amazing bond with the local kids.
On July 11th, after your arrival, you will be able to meet the other counselors, enjoy the hotel, the swimming pool and the surrounding areas and attend the orientation course which will give you the opportunity to start the next day in the best way possible.
Our organization is a member of WYSE travel confederation, and we have been organizing cultural exchanges since 2009, giving the chance to discover the real Italian culture to hundreds of participants coming from all over the World. We work with many public Italian schools and non-profit associations who are in need of volunteers who can help with teaching English to Italian teens and kids.
With us, you will be able to participate in a School Experience and enjoy a professional experience with Italian teachers or participate in great summer camp sessions where you will get to meet Italian kids and teens in a fun a rewarding environment. 
Also known as remote teachers, distance teachers or virtual teachers, online teachers and online instructors are trained to teach students online. Online teaching jobs can range from blended courses that offer a combination of in-person and online instruction, to fully online learning. Online teaching offers job opportunities for a wide range of educators, from elementary school teachers to college professors. Online teaching jobs can be either full-time or part-time. If you're a qualified teacher with experience in a classroom setting, then online teaching could be your next big career move.