About Al Ru'ya Bilingual School
Founded in 1996, Al Ru'ya Bilingual School (RBS) is a highly esteemed non-profit institution accredited by the Council of International Schools. RBS follows an American curriculum, using Arabic and English as the teaching languages. Committed to providing quality education, RBS prepares all students for higher education and lifelong learning, in an environment based on Arabic and Islamic culture, heritage, and values.
The RBS campus, with a student population of over 1800, boasts 91 classrooms and specialized science and computer labs, a Media Center, four gyms, two swimming pools, and a theater.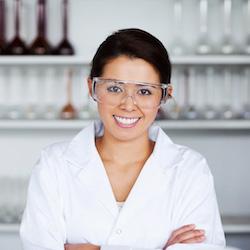 School Philosophy
RBS is firmly committed to provide high quality education, providing a program designed to meet the needs of individual students through all stages of development. Students are engaged in a stimulating and safe learning environment based in Arabic and Islamic culture, heritage, and values. Students receive faith-based education to prepare them to carry out their responsibilities as global citizens.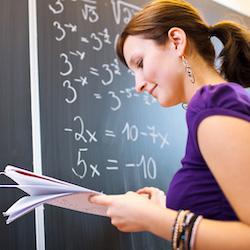 Teaching Jobs at Al Ru'ya Bilingual School
The vacancies at RBS change year-to-year and education and experience requirements can vary, though candidates can expect to have to meet the following requirements:
Bachelor's degree in discipline related to teaching subject
Government-issued teaching certification (certified to teach in home state/province)
Fluent English Speaker
Minimum 2 years of experience
Preferred: Experience teaching American curriculum
Location of Al Ru'ya Bilingual School
Sabah al Salem – Al-Ru'ya Bilingual School is located in the suburb of Sabah al Salem, just south of the capital of Kuwait City. One of the world's wealthiest countries, sunny Kuwait is home to luxury dining and shopping mixed with traditional markets, intricate mosques, and expansive desert. Living and working in Kuwait lends itself to flexible and adaptable teachers looking for the chance to experience Middle Eastern culture.
Al Ru'ya Salary and Benefits
Teaching Benefit Type
Teaching Benefit Details
Salary
Starting from 8900 KD tax-free, with end of service indemnity
Airfare
Return airfare provided (including 1 dependent)
Accommodation
Provided
Vacation
As per school calendar
Health Insurance
Provided
Education Allowance
Schooling at RBS for 2 dependents
Contract length
1 year (with possibility of renewal)
Teach at Al Ru'ya Bilingual School
Apply for teaching jobs in Kuwait today with Teach Away.