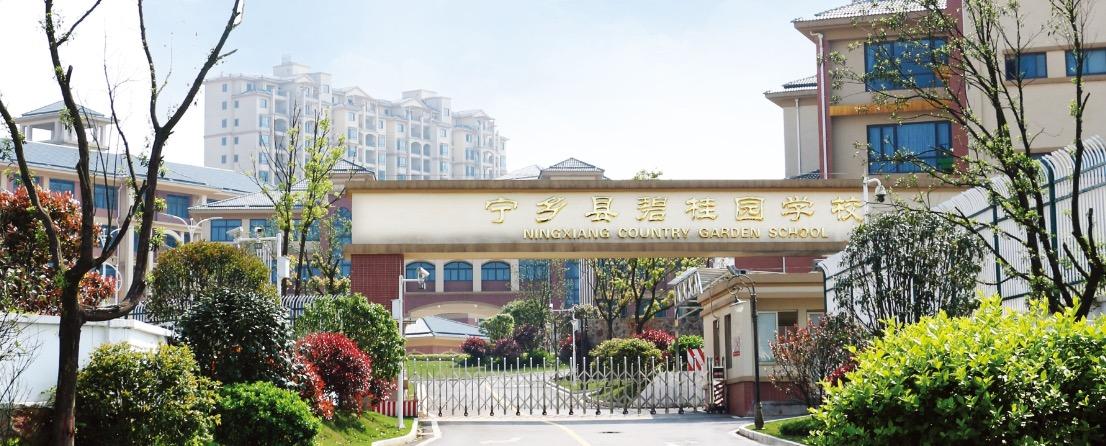 Ningxiang Country Garden School and Judge Business Academy
Ningxiang, China
Ningxiang Country Garden School and Judge Business Academy is located in Xiangjiang New District, west of Changsha city, It's near Yuelu Mountain and WeishuiRiver. It is about a 40 minutes ride to Changsha City and one hour's ride to Changsha Railway Station and Huanghua Airport. A big shopping mall 'Times Outlets' is near by the school.
The school is a modern school whose main features combine international education, English teaching, character education and personal growth.
The school opened in September of 2014 three years after its initial conception and is operated by the Bright Scholar Education Group.
It is a boarding school from kindergarten to senior high school. The facilities comprise more than 100000 square meters. It contains modern facilities and a campus with Wifi coverage, climate control and numerous multi-functional buildings including a gymnasium, a theater, laboratories and dormitories.
The school was founded on the principles of Country Garden's success for the past 20 years and reflects its continuing commitment to education. It benefits from China's educational traditions while implementing advanced international ideas.
The kindergarten carries out the IB-PYP programme to lead children to explore the unknown world, to love their lives and to grow happily. The primary and junior high schools implement national compulsory education and introduce the UOI and AOI activities of IB programmes to help students create a cohesive knowledge system while cultivating their spirits of exploration and comprehensive practical abilities. The senior high school has initiated international courses such as the IGCSE, A-Level and IFY to qualify students for admission to top universities around the globe.
The school insists on the advancement of students' character as the root of education, and strives to develop students' learning capacity, bilingual ability, personal potential and creativity. It provides a holistic education designed to benefit students' total human development.
The school delivers small class-sized teaching with an average of 25 children in kindergarten, the maximum of 36 students in primary school and junior high school, and themaximum of 25 students in senior high school to enable more individual care for each child.
Go Back to Bright Scholar Education Group.