Teach Away has partnered with the top-ranked UNC Kenan-Flagler Business School to offer an MBA degree—delivered online.
The UNC Kenan-Flagler Business School is ranked among the top 20 business schools in the country by such outlets as U.S. News and World Report, The Wall Street Journal and Forbes and has now brought its renowned MBA program to the online platform through MBA@UNC. Teach Away members interested in earning their MBA online from a top business school before, after or even during their experience teaching abroad can request more information about the program.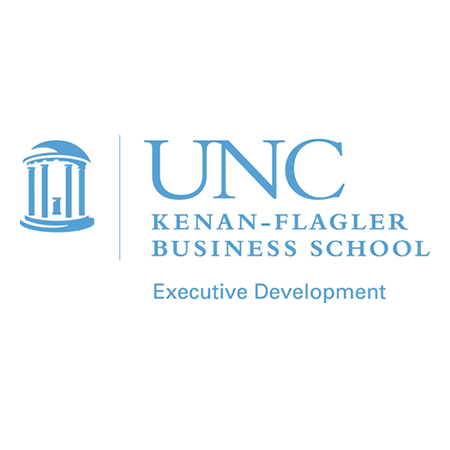 Why Study With MBA@UNC?
MBA@UNC's unique blend of online coursework and global interactions give students an opportunity to earn their MBA from anywhere in the world, while building a global professional network. By maintaining the same high standards that have helped Kenan-Flagler's on-campus program garner such high praise, MBA@UNC is expanding internationally and raising the bar on what it means to earn your MBA online.
MBA@UNC Curriculum
MBA@UNC blends the flexibility of an online program with the rigor and quality of an on-campus experience through:
Live, face-to-face classes hosted online using video conferencing technology.
Self-paced coursework that is accessible online 24/7.
Social interactions with peers through familiar networking platforms.
Global immersions hosted in cities around the world.
Kenan-Flagler Faculty
Classes are designed and taught by the same recognized UNC faculty that teach on campus. Faculty of Kenan-Flagler hold a wealth of real-world experience, many of whom actively consult with and influence corporations and businesses around the world. The small, 15:1 student to teacher ratio of MBA@UNC classes allow students to build lasting relationships with these influential professors.
Global Immersions
In addition to the online classes and coursework, students have the opportunity to participate in immersive learning experiences hosted in cities around the world, including Istanbul, Johannesburg, Mumbai, London and Shanghai. These Global Immersions bring students together with influential figures in global business, and allow them to continue exploring the culture, policy and socio-economic standing of different communities.
Admission to MBA@UNC
The Kenan-Flagler Business School maintains the same high admissions standards for MBA@UNC as it does for its on-campus MBA program. Applications will be accepted on a rolling basis with programs beginning four times per year.

International candidates must have a college-level education equivalent to an American undergraduate or baccalaureate degree and will need to have their academic transcripts reviewed by the World Education Service.

Teachers that devote their time to serving students overseas should never have to settle for a sub-par MBA. To learn more about MBA@UNC, request more information today.