Let your recruiting budget do more
Spend less per hire
Hire an unlimited number of teachers for one set price with no unexpected costs
Make ongoing hiring easier
Hire on demand by building your own talent pool of qualified candidates
Build your school's brand
A custom web page for your school drives applications from informed candidates
Get dedicated support
Our team is here to make sure your hiring needs are met every step of the way
Transform how you hire
Everything you need to hire great teachers (and spend less time doing it) this year.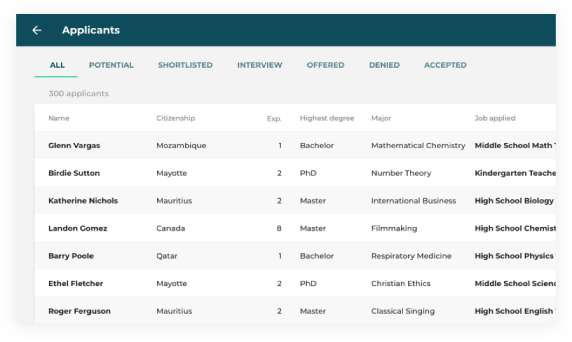 One simple tool to post your jobs, screen applicants and schedule interviews with candidates. With all the hiring steps organized neatly in one place, you can easily move the right candidates forward to the next stage.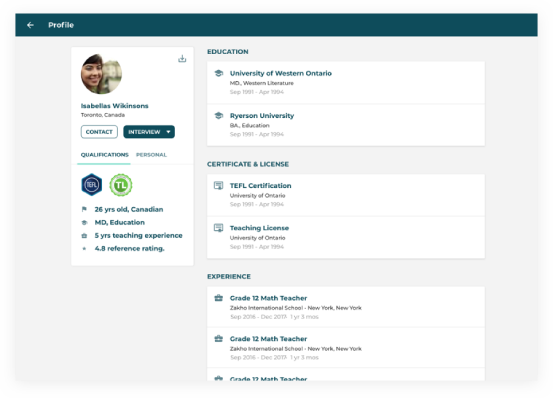 No more digging through emails to find that one snippet of vital info. With rich candidate profiles at your fingertips, you can quickly review every applicant in your pipeline, helping you make informed (and safer) hiring decisions.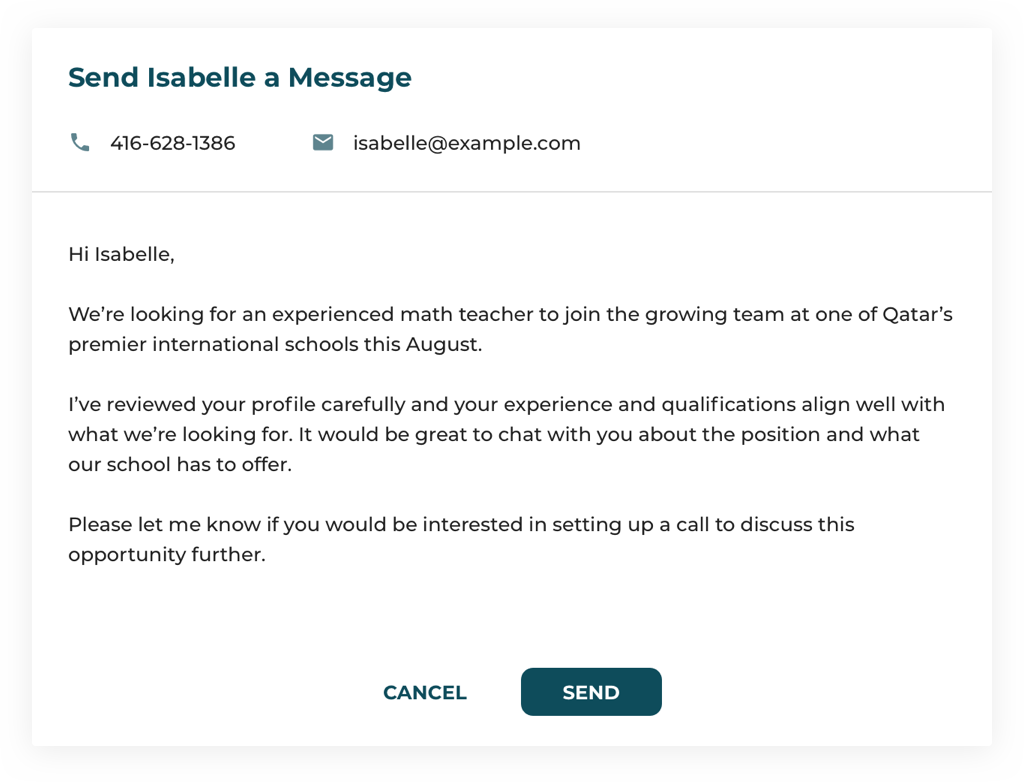 By delivering a stellar, mobile-friendly application experience, automating communication touchpoints and never losing sight of where top candidates are in your hiring process, they'll jump to accept your job offer when the time comes.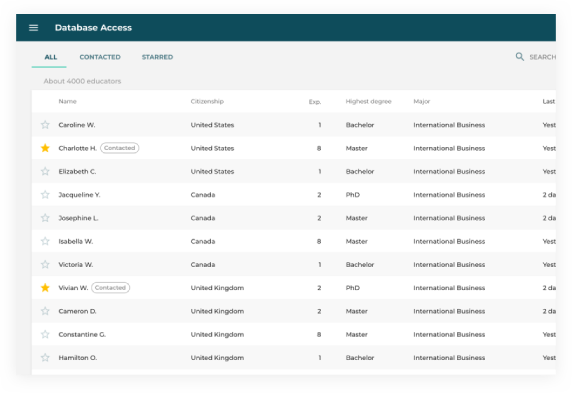 Our opt-in-only database means every teacher is open to hearing from great schools like yours. All you have to do is snap them up before someone else does.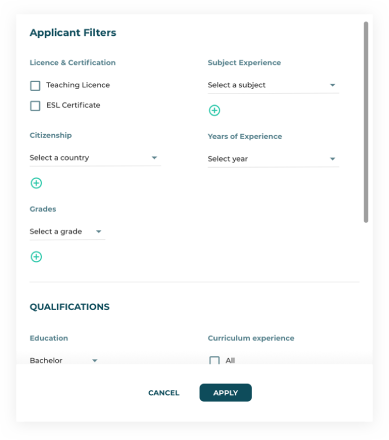 No more waiting for the perfect teacher to find you. Our advanced search filters will help you define and target the exact candidates you're looking for in a matter of minutes.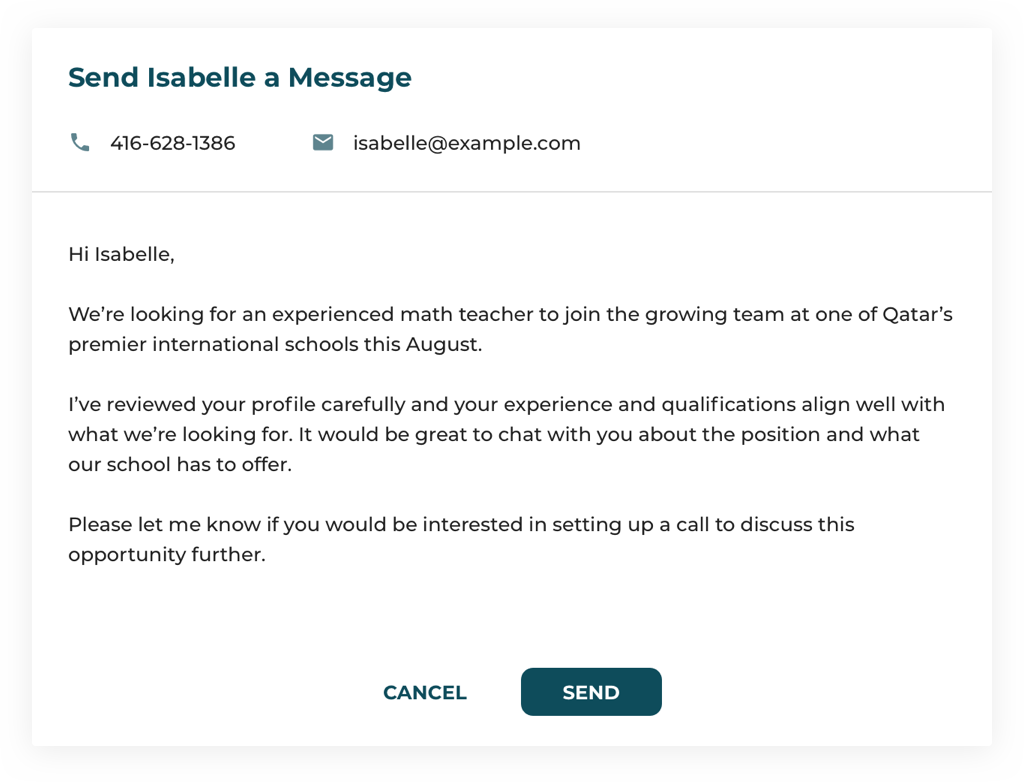 Instantly engage with active job seekers, increase awareness of your school brand and establish relationships through personalized email communications.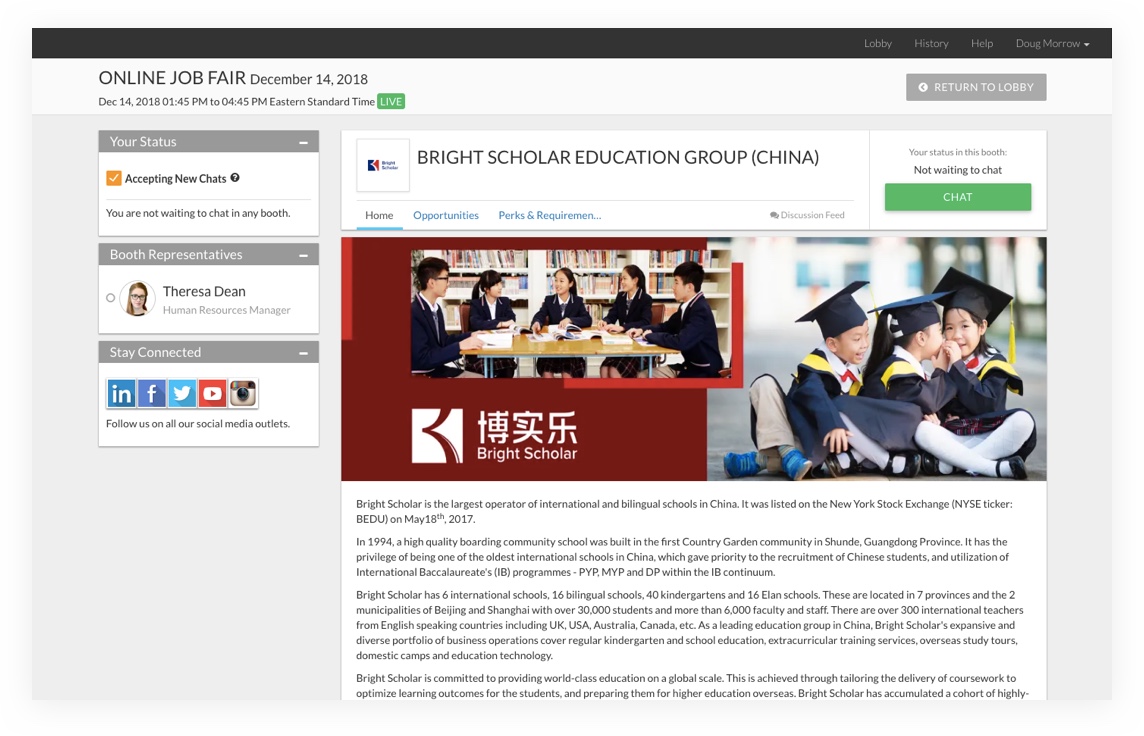 Wave goodbye to per-hire fees and travel and hotel costs. Unlimited access to our online fairs means you can minimize your recruiting costs, while still connecting with candidates who want to work at your school.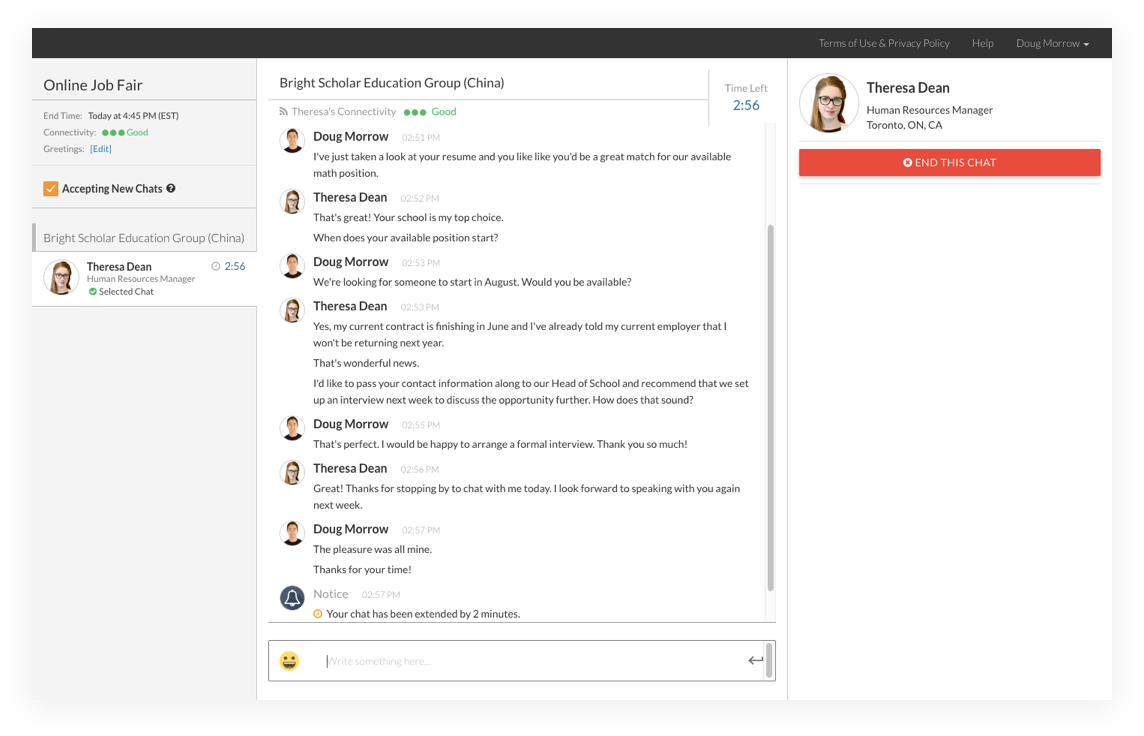 Interview with dozens of highly-qualified, screened-in candidates in a matter of hours, without losing precious time traveling to and from in-person hiring fairs.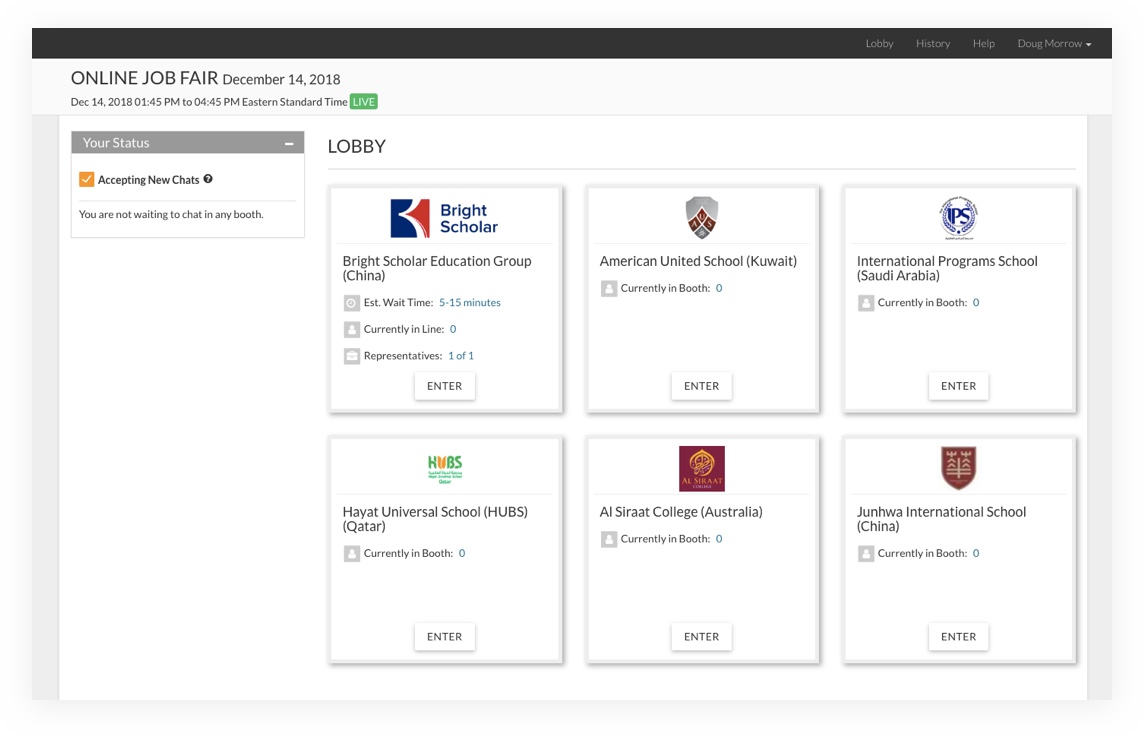 Not every candidate can trudge halfway across the world to attend an in-person hiring fair. Here's your chance to hire the superstar teachers you might otherwise miss out on. (After all there's no wider net than the Internet.)
What our partner schools are saying
Helping more than 2,000 schools worldwide
Never miss out on a great teacher
Hire with Teach Away - world leaders in international teacher hiring
62.5K+ applications each month
17.5K+ new teachers each month
1M+ community of teachers
Ready to explore your options?
Explore your recruitment options on a call with one of our friendly hiring experts today.