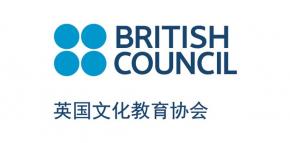 British Council China
Shanghai, China
The British Council is the UK's international organisation for cultural relations and educational opportunities. We create friendly knowledge and understanding between the people of the UK and other countries. We do this by making a positive contribution to the UK and the countries we work with – changing lives by creating opportunities, building connections and engendering trust.
We work with over 100 countries across the world in the fields of arts and culture, English language, education and civil society. Last year we reached over 65 million people directly and 731 million people overall including online, broadcasts and publications.
The British Council has had a presence in China since 1943, and since 1979 we have been operating as the Cultural and Education Section of the British Embassy in Beijing and the Cultural and Education Section of the Consulate-Generals in Shanghai, Guangzhou, Chongqing, and Wuhan. In 2017 we opened our first English centre in Mainland China, based in Nanjing.
Our work in China is of great importance to the global British Council operation, both politically and commercially. With more than 750 staff across our offices in China, we operate a wide range of programmes in English, exams, arts, and education in partnership with local authorities and partners.
We achieve significant impact and reach through our programmes which have engaged millions of young people and thousands of professionals and policy makers across China, including:
900,000 people who have taken an exam with us within the past year, be it an English language exam, such as the IELTS exam, or a professional exam, such as the ACCA qualification.
10,000 English teachers and one million students who have benefitted from our English language teacher training programmes in the past two years.
Nearly 155,000 Chinese students who are currently studying in the UK, many of whom have engaged with our work encouraging and supporting student mobility.
One billion people reached and influenced through our 2015 Year of Cultural Exchange, which comprised of more than 200 events across 14 Chinese cities, and our Shakespeare Lives campaign in 2016 achieved similar levels of impact.