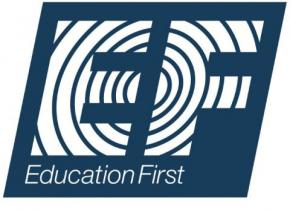 Education First Hefei
Hefei, China
EF is a global enterprise that has been in the business of education for 50 years. Founded on the premise of opening the world through education, we have grown into the largest English language training school on Earth, operating in 52 countries worldwide including China- our biggest market.

EF Hefei has been operating successfully for over 15 years now and specializes in teaching kids and teens. We currently have 10 schools throughout the city with a staff of 400 hard-working individuals including 60 fantastic international teachers.

All classrooms are equipped with smart boards, and all teachers are provided with extensive resources. From books to lesson plans to presentations, song, games and more, our teachers are able to use our exclusive content allowing them to give classes with the highest level of quality.

Our school offers travel, accommodation, a competitive salary as well as paid vacation days, guarenteed raises, promotion opportunities, and bonuses. For those interested we also offer free weekly Chinese lessons and training workshops to ensure continuing professional development. At English First Hefei, it is our prerogative to ensure all of our teachers are constantly improving their classroom skills using the most up to date methodologies.