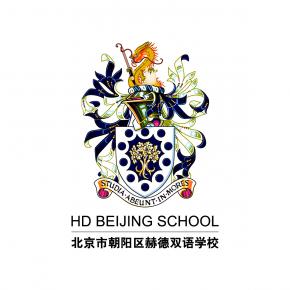 HD Beijing School
Beijing, China
Opening in September 2017, Beijing HD Bilingual School is brilliantly located in the Dongba area, northeast of Beijing City. Dongba is found within the City's Chaoyang District and is developing into Beijing's new international CBD, complete with high-end commercial and recreational spaces. HD Beijing is an important addition to this high-profile district, offering an outstanding international education that blends the best of British and Chinese curricula on a beautiful campus.
HD Beijing not only benefits from being part of a successful network of HD schools in China (HD Shanghai & HD Ningbo), but also from a strong relationship with Hurtwood House, our partner school in the UK. HD Beijing draws on Hurtwood's experience and expertise at providing an all-round education where children, not only achieve excellent academic results, but also develop interests and skills to prepare them for the challenges of life beyond school. With this in mind, HD Beijing's curriculum offers a broad range of opportunities designed to develop intellectual growth, physical and emotional health, artistic endeavours, creativity and service to others.
The School is committed to fostering truly bilingual and bicultural students, enabling them to gain competency in both Mandarin and English, as well as preparing them culturally for life in an increasingly interconnected world. Our curriculum is taught using a dual-language immersion approach; students benefit from lessons delivered by native speakers of English and Chinese, with some subjects taught with both teachers in the same classroom. As well as supporting students to become bilingual, the low pupil to teacher ratio enables HD Beijing to deliver a highly personalised approach to learning.
In keeping with our partner school, Hurtwood House, HD Beijing's ethos, values and curriculum help to foster a strong and supportive school community. The School's staff are strongly motivated and enjoy participating in all aspects of school life. Teachers who have not experienced a bilingual programme before enjoy the challenge and learn new and transferable skills in the process.