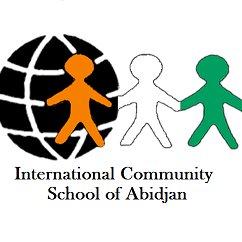 International Community School of Abidjan
Abidjan, Côte d'Ivoire
International Community School of Abidjan is an independent, coeducational day school offering an American curriculum program for K-12 students based on academic standards developed by Project AERO (American Education Reaches Out). As of 2017, ICSA is also proud to offer the International Baccalaureate (IB) Program to their students.
Founded in 1972 by a group of Americans connected with the US Embassy, the school began its first year with 12 students and has since grown its enrollment to 445 students over the course of the 2016/17 school year. ICSA students are the dependents of the diplomatic, business and international business communities in Cote d'Ivoire.
The school is currently sponsored by the US Embassy in Côte d'Ivoire, operated by the International Community School of Abidjan Association and is fully accredited by the Middle States Association of Colleges and Schools (MSA) and the Council of International Schools (CIS). ICSA is also recognized and supported by the US Department of State through its Office of Overseas Schools.