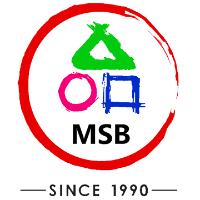 The International Montessori School of Beijing (MSB)
Beijing, China
Established in 1990, the International Montessori School of Beijing (MSB) is a member of the American Montessori Society, providing English Only and Dual Language programmes to over 400 students from 21 countries, from early childhood to grade 6 (18 months to 12 years).
Our beautifully designed 11,000 sq. meters campus includes Nursery, Kindergarten, Reception and Elementary wings plus sports fields and different play areas.
MSB is part of Wisdom International Education Group, a growing network of Montessori schools across China and a Teacher Training Institute in Beijing. Teachers at MSB are valued members of our international community and are passionate about creating a stimulating and inspiring learning environment.