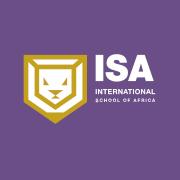 ISA Djibouti
Nagad, Djibouti
ISA Djibouti
International School of Africa (ISA) Djibouti, East Africa, is a member of the Learner's World International Schools (LWIS) Network that is managed by School Development Consultants (SDC).
ISA is committed to providing local and expatriate families with the following:
An English-medium international curriculum compatible with the demands of emerging knowledge-based societies.
A trilingual curriculum: English, French and Arabic.
The integration of technology in teaching and learning.
A holistic approach to education through the development of the whole child.
Qualified multinational teachers and administrators to support the delivery of the international curriculum.
A state of the art purpose-built campus with ICT, arts and sports facilities.
International credibility though membership in an international school network, the Learner's World International Schools (LWIS) and accreditation with a reputable international agency.