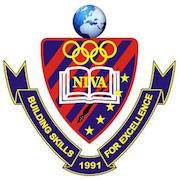 NIVA International School
Bangkok, Thailand
NIVA International school is Thailand's premier American school committed to individual success. NIVA International School first entered the Thai education scene in 1991 as Niva Overseas School (NOS) catering to overseas students who wanted to prepare and take the International General Certificate of Secondary Education examinations to qualify for admission to higher education in Thailand and overseas.
Niva International Kindergarten (NIK) opened in 1999 to cater to the younger siblings of the students of NOS. Today, NIVA IS serves over 450 students who come from approximately 20-30 different countries. All subjects at NIVA International School, with the exception of Thai, Chinese and modern languages, are taught in the English language.
In 2004, to formalize NIVA International School as a comprehensive basic education school, the administration submitted an American curriculum to be considered by the Thai Ministry of Education. The curriculum was approved allowing our students a K-12, American/International path to graduation. To date, 100% of all NIVA graduates enter college/university education of their choice in Thailand and overseas, and many of them have received full scholarships to study in USA, England, Australia, Netherlands, Japan, China and Thailand.