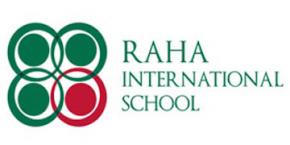 Raha International School
United Arab Emirates
Since opening its doors in 2006, Raha International School has become one of the most sought-after schools in Abu Dhabi. Rated "outstanding" by the Abu Dhabi Education Council, RIS is accredited by the Council of International Schools (CIS) and the New England Association of Schools and Colleges (NEASC). RIS was the first school in Abu Dhabi to offer the International Baccalaureate Primary Years, Middle Years and Diploma programs.
Raha International School aims to hire highly-qualified teaching staff. Each RIS teacher's commitment to excellence will continue through ongoing learning so that they stay current with innovations in education, changes in the world and the issues important to their students.
Situated on 14 acres of beautifully landscaped property, the campus features several large piazzas and wide walkways lined with palm trees, with an abundance of open space and play areas. The spacious and bright classrooms are equipped with computers, interactive whiteboards and Apple TV.