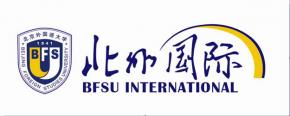 School of International Education, Beijing Foreign Studies University
Beijing, China
ABOUT THE BFSU
Beijing Foreign Studies University, formerly known as the Beijing Foreign Languages Institute, is a university located in Beijing, China. It is China's pre-eminent foreign language teaching university according to recent collegiate rankings.
As a renowned and prestigious teaching university, BFSU was affiliated with the Ministry of Foreign Affairs from its establishment in 1941 to the early 1980s and was classified a key university under the Ministry of Education. The wide ranging studies at BFSU are provided by over 600 faculty members, in addition to approximately 120 international experts and teachers invited from more than 20 countries each year.
The School of International Education (also operating as BFSU International Education Group) is part of Beijing Foreign Studies University. We commit ourselves to the exploration and establishment of the excellence of international education concepts and practices by constructing a collaboration platform with all parties.
Educational Programmes within the School of International Education
Learning Roadmap, BFSU International
ePLUS for K-12 BFSU
BFSU Study Abroad
BFSU Study Tour
BFSU Schools
BFSU International Course Centre
BFSU Partnership
International Exams and Assessments
Our Core Values:
Diversity
Curiosity
Creativity
Passion
Perseverance