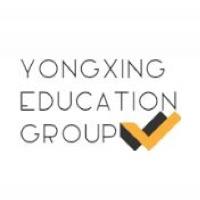 Yongxing Education Group
Hangzhou, China
As we expand our Western courses, we are searching for qualified, capable and ambitious teachers to work with our students and families. Our remuneration and benefit package is competitive with accredited International schools and paid in US dollars and we seek your happiness and success as a way to promote excellence in our students.
Silverlake School is the latest flagship facility of the Yongxing Education Group. It sits at the base of local foothills in the south-western area of Hangzhou City, the capital city of Zhejiang Province, the September 2016 host city of the G20 International Summit of World Leaders and the home of the dynamic businesses Alibaba and Alipay.
Silverlake School presently comprises a grade 1 – grade 6 Elementary School and a grade 7 – grade 9 Junior Middle School configuration while also hosting a grade 10 – grade 12 High School International Advanced Placement program.
"I have wonderful memories of my time in Fuyang! On my first trip I was fortunate to be able to bring my wife Nancy, my son Zach and our niece, Jessica. It was an amazing experience for us all. The people in Fuyang were so kind, gracious and accepting of us! They were anxious to share their lives and culture. We saw so much and learned a great deal about Chinese culture. Indeed, our son has maintained contact with friends he made and Nancy and I have also stayed in touch with some teachers and students there. Our time at the school was a great experience and one we will cherish forever."
Brad Aitchison,
Maple Ridge, Canada