Teaching Jobs in Egypt
Working in Egypt, teachers have the opportunity to provide instruction within International Baccalaureate schools and private international schools in Alexandria and Cairo. Elementary, middle, and secondary school teaching jobs in Egypt are open to licensed teachers with at least 2 years of experience and an interest in teaching abroad.
As the majority of teaching jobs in Egypt are for certified public school teachers, there are not many ESL teaching jobs in Egypt for non-certified teachers.
Teach in Egypt – Salary and Benefits
Teaching in Egypt can be a profitable experience. The available teaching jobs in Egypt offer a range of salaries, based on qualifications and experience. Leadership and administration positions generally offer higher salaries, depending on job requirements.
Teaching English in Egypt offers a variety of benefits to licensed teachers. Private international schools typically offer the following incentives:
Round-trip flights
Accommodations
Utilities
Transportation to and from the school
Living in Cairo, Egypt
Cairo is one of the largest cities in the Middle East, and among the largest in the world, with a population of around 17 million people. Located on the River Nile, Cairo is world-renown for its ancient origins and corresponding historical sites, which of course include the Giza Pyramids and the Sphinx.
When it comes to sports, football is the preference in Egypt, with some of their football clubs receiving noteworthy support outside of the country. Other sports of popularity include basketball, handball, tennis and squash. There is no shortage of competition at local facilities for those looking for some competition.
For teachers who enjoy exploration and a long list of destinations, Cairo's expansive nature is going to offer a near-endless supply of activities. With mosques, impressive shopping districts, and beautiful gardens all waiting,
Cairo is a traveler's delight
, but even more so for anyone entertaining an extended stay.
Living in Alexandria, Egypt
As the second largest city in Egypt, Alexandria is best known for its rich history and ancient architecture. With a more temperate climate than other nearby cities due to its location on the Mediterranean Sea, Alexandria experiences four distinct seasons, including a cool winter and a humid summer.
Monuments and attractions are located throughout the city, including the ancient Roman theatre, an impressive sight for tourists and historians alike.
The climate in Alexandria is the most varied, exhibiting four distinct seasons, including a cool winter and a humid summer climate due to its location on the shores of the Mediterranean Sea. For teachers who prefer to live in a less polarized climate, Alexandria offers superior weather to that found in non-coastal cities.
Criteria for Teaching Jobs in Egypt
Candidates for teaching jobs in Egypt must meet the following criteria:
 2 years relevant teaching experience
Regional teaching license or certification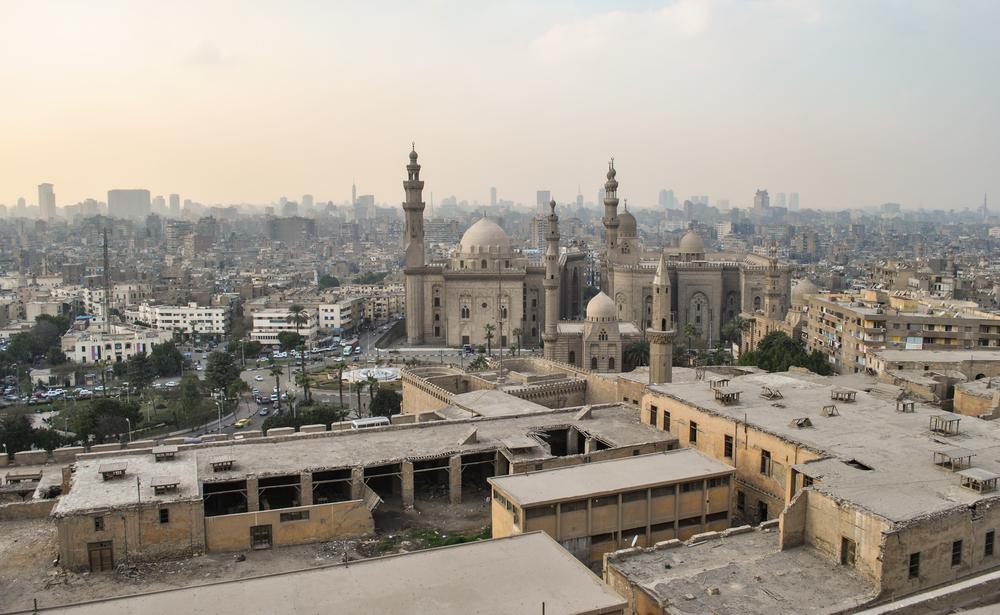 Teaching in Egypt – Salary and Benefits
| Monthly Salary | $2300-$2650 USD |
| --- | --- |
| Airfare | Annual round trip |
| Working Hours | 35-40 hours/week, 5 days a week |
| Accommodation | 1 bedroom furnished |
| Vacation | Holidays |
| Health Insurance | Covered by employer |
| Duration of Contracts | 1-2 years |
OISE TEFL Certification for Private School Teachers
Many private schools in Egypt require applicants to possess a OISE TEFL certificate. The University of Toronto's
OISE TEFL Online Certificate
can help you become a leading candidate for some of the top Egyptian private school positions.
Teach in Egypt
Register for a teacher account to apply for teaching jobs in Egypt.
Egypt at a glance
Country information
Capital: Cairo
Language: Arabic
Population: 84 million
Currency: Egyptian pound
Government: Semi-presidential republic
Quick facts
The ancient Egyptians started a new day at noon.
Egyptians invented the basis for the 365 day calendar.
The national Egyptian team has won the Africa Cup of Nations a record six times.
Egypt is the movie and music capital of the Arab world.