Options for teaching English in Greece
There is a large demand for English teachers in Greece. There are hundreds of private language schools (known as frontistiria) scattered throughout the country, with a concentration of schools in Athens and Crete.
Landing an English teaching job in a private institution typically requires a Bachelor's degree as well as a TEFL certificate.
The University of Toronto's
TEFL Online Certificate
can set you apart from other candidates when applying for teaching jobs in Greece.
Teachers may also have to pass the C1 exam in Greek, although this requirement varies across schools.
Salary and benefits while teaching in Greece
| Teaching Benefit Type | Teaching Benefit Details |
| --- | --- |
| Salary | €10/hour. This will vary across schools, depending on experience and qualifications |
| Working Hours | 20 – 30 hours a week. The school year runs from September to June. |
| Relocation Allowance | English teachers are typically responsible for their own airfare, however, many language schools do offer subsidized accommodation. |
| Vacation | Roughly July to September, as well as all national holidays |
| Health Insurance | Usually included |
| Typical Contract Duration | One year |
Teaching English in Greece – Hiring
Job openings for English teachers
are advertised year-round, starting most often from mid-August to October. Lots of private language schools also look to fill English teachings job in Greece in January.
Visas for teachers in Greece
Non-EU citizens will need a visa in order to teach English in Greece. EU nationals tend to have an easier time finding English teaching jobs in Greece, with less paperwork to wade through.
Living in Greece
Greece has one of the lowest costs of living in
Europe
, although cities such as Athens are generally more expensive than the rest of the country.
Things for teachers to do in Greece
Greece, where Western civilization first began, has something to interest any type of traveler at every turn. The work week at private language schools in Greece tends to be shorter than average, allowing teachers plenty of time to travel and explore a wealth of tourist spots, including ancient archaeological sites and countless idyllic Greek islands.
Not to be missed are the ruins of Acropolis in Athens; a magnificent ancient temple where you can learn about ancient Greek history. From Athens, you can easily catch a ferry to the islands of Santorini, Corfu or Mykonos to soak up some welcome sunshine.
Teaching in Greece also gives expats the opportunity to experience one of the most colorful and flavorful cuisines in the world. The Greek diet and cooking traditions, rich in fresh fish and local produce, have changed little over thousands of years and the Greek like to make their meals dinner a leisurely event. So, sit down, relax and prepare to enjoy some ouzo (the national drink of choice!)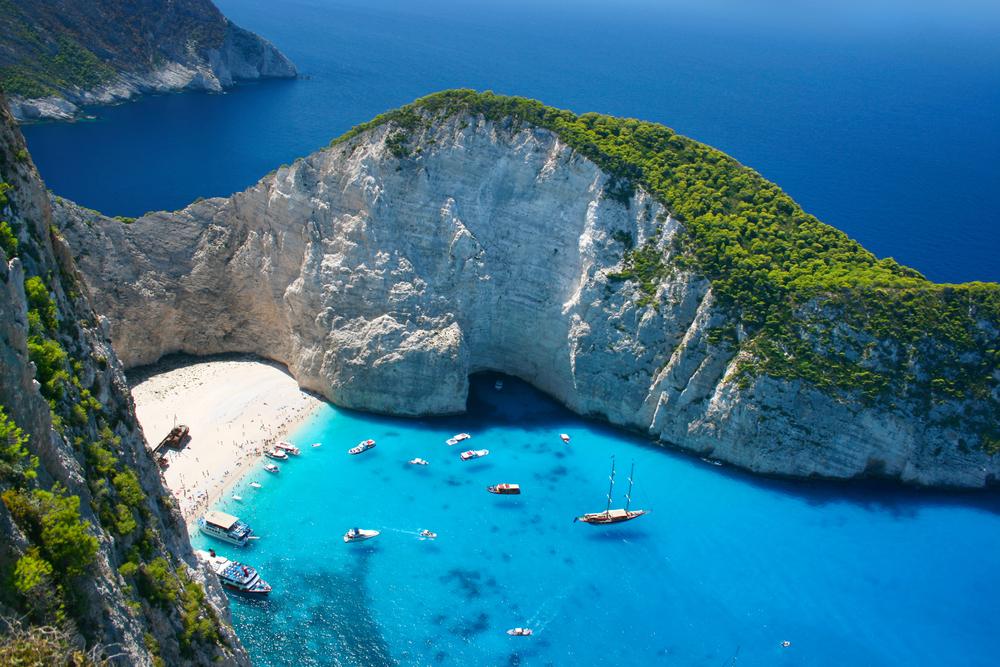 Experience teaching in Greece
Register for a teacher account to apply for teaching jobs in Greece.
Greece at a glance
Country information
Capital: Athens
Language: Greek
Population: 10.93 million
Currency: Euro
Government: Parliamentary republic
Major religion: Greek Orthodox
Climate: Mediterranean
Quick facts
Greece has the twelfth largest coastline in the world, measuring 8,498 miles.
Olive trees have been cultivated in Greece for over 6,000 years, and Greece is the third-largest producer of olives in the world.
Greece boasts over 2,000 islands. Of these, around 170 are populated.
The Greek language is over 3,000 years old, making it one of the oldest languages spoken in the world.
Known as the home of the Greek gods and goddesses in legend, Mytikas on Mount Olympus is the highest point in Greece, at approximately 9,577 feet/2919 meters.
Soccer is the national sport of Greece.
Feta is one of the world's oldest cheeses and even makes an appearance in Homer's Odyssey.