Teaching in Bahrain
Teaching jobs in Bahrain
Teachers interested in teaching in Bahrain may find opportunities in international schools or universities. Due to the relatively large expatriate population, the country contains a number of international schools. Although Bahrain's official language is Arabic, English is widely spoken, and the demand for English teachers is high.
Salary and benefits when teaching in Bahrain
Teaching jobs in Bahrain can offer excellent salary packages, including generous benefits. Teachers are often able to secure accommodation, flight allowance, and health insurance for themselves and their dependents as well.
Teach in Bahrain – Hiring
Hiring for teaching jobs in Bahrain occurs year-round. The academic year in Bahrain is similar to that of schools in North America, with the school term beginning in September and lasting until early summer.
What you need to teach in Bahrain
Qualifications to teach in Bahrain
International schools in Bahrain will generally require teachers to have a valid teaching license in their home state or country, as well as previous classroom teaching experience. Requirements for university jobs can vary, though experienced, licensed teachers are preferred.
Visa to teach in Bahrain
Teachers are responsible for obtaining a work visa, which is necessary to teach in Bahrain.
In order to enter the country, teachers must show an employment letter, a copy of their contract, health records, passport, and passport photographs, along with the visa application form and other possible documents.
Living in Bahrain
Friendly and welcoming, Bahrain draws a large number of expatriates from around the world. The culture is relatively relaxed, and Bahrainis enjoy a diverse environment and a comfortable standard of living.
Cost of living in Bahrain
Living expenses vary by the individual, although most teachers are able to save a good portion of their monthly salary. Employment packages for teachers usually include generous benefits, which often extend to dependants as well. Furnished accommodation is routinely provided.  As the main form of transportation is driving, many foreigners living in Bahrain choose to rent a car on a monthly basis.
Things to do in Bahrain
Bahrain is a socially liberal Gulf country. Alcohol is legal (although usually unavailable during Ramadan), making Bahrain a popular nighttime destination for visitors from its neighboring countries. Dining options include anything from Western fast food, to street stalls, to high-end restaurants. During the day, shopping is an extremely popular pastime. There are a number of shopping malls as well as markets.
Bahrain has a tropical desert climate, resulting in hot, sunny days for most of the year.
Due to this, as well as its location in the Arabian Gulf, water activities such as sailing are extremely popular.
Bahrain Travel
Many travelers find Bahrain an ideal mix of traditional Arab culture and Western-friendly attitudes. Residents of Bahrain's neighboring countries, such as Saudi Arabia, often come to Bahrain to relax socially.
Because of its small size, travel within Bahrain is limited, although there is still plenty do to. Travelers will be able to eat, drink, and shop on a variety of budgets. Transportation is done primarily by car, which is made relatively simple thanks to Bahrain's excellent system of roads, many of which lead in and out of the capital, Manama. One of Bahrain's most famous attractions, the Tree of Life, can only be reached by car. The Tree of Life is a lone tree growing in the middle of the desert, a remarkable sight that attracts around 50,000 visitors annually.
Besides the main island, Bahrain consists of several smaller islands, many of which are ideal for spending time on the beach. Those who enjoy sailing can spend a day or weekend sailing to these islands.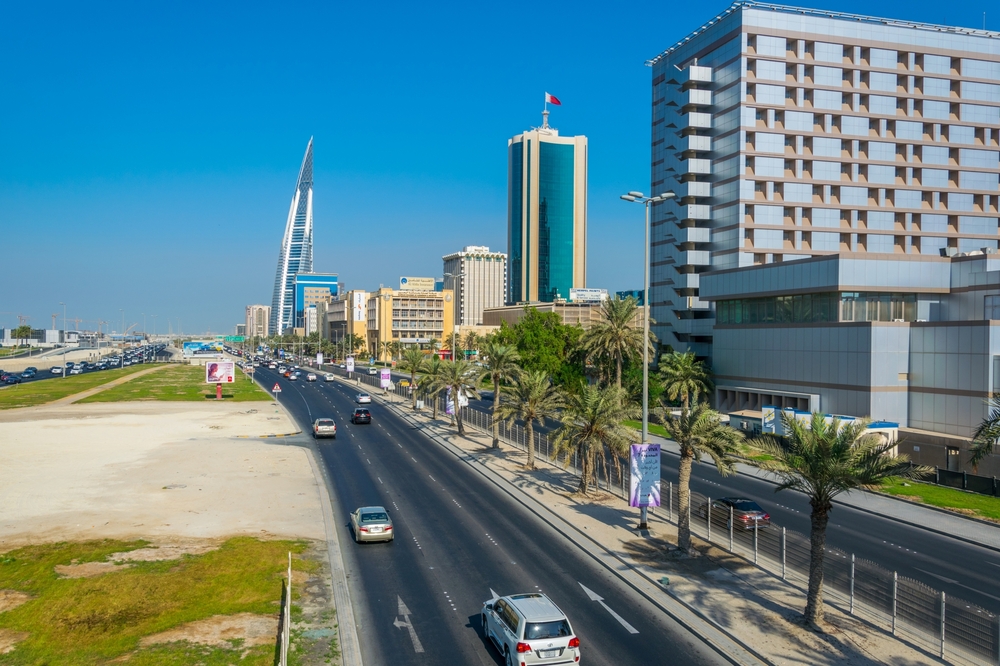 TEFL Certification for teaching abroad
Many schools in Bahrain require teachers to possess a Teaching English as a Foreign Language certification. A TEFL certification from the University of Toronto's Faculty of Education OISE can help you become a leading candidate for some of the top teaching jobs in Bahrain.
Teaching Opportunities in Bahrain
Register for a teacher account to apply for teaching jobs in Bahrain
Bahrain at a glance
Country information
Capital: Manama
Language: Arabic
Population: 1.2 million
Currency: Bahraini Dinar (BHD)
Quick facts
Bahrain is the smallest of the Gulf countries.
English is widely spoken in Bahrain.
The King Fahd Causeway is a 24-kilometer causeway over the Gulf of Bahrain connecting Bahrain to Saudi Arabia.