Teaching Jobs in Iraq
Mostly located in Kurdistan, an autonomous region in northern Iraq, there are plenty of teaching vacancies. Whether you're an experienced licensed teacher or a beginner ESL instructor, there are schools looking for talented people like you for their classrooms.
Options for teaching in Iraq
Teaching jobs in Iraq schools include the following:
Licensed teacher in an international school
Licensed teacher in a public school
ESL teacher to children in a language school
ESL teacher to adults in a language school
Salary and benefits when teaching in Iraq
Depending on the type of school you're working in and your own qualifications and experience, teachers' salaries in Iraq can range from $1500 to $3000 (USD) per month.
At an international school in Iraq, a teacher may earn between $2000 and $2400 monthly. International school benefits may include:
International medical insurance
Career development and training
You can also try out our handy salary calculator to find out how much you could be making while teaching in Iraq!
When to apply to teach in Iraq
The academic year at an Iraqi school typically runs from September until June, so new teachers generally begin in September and are hired in the summer months beforehand.
If you're interested in teaching Iraq, the best times to apply are in the fall or spring months for the following school year. However, schools do hire year round due to staff turnover.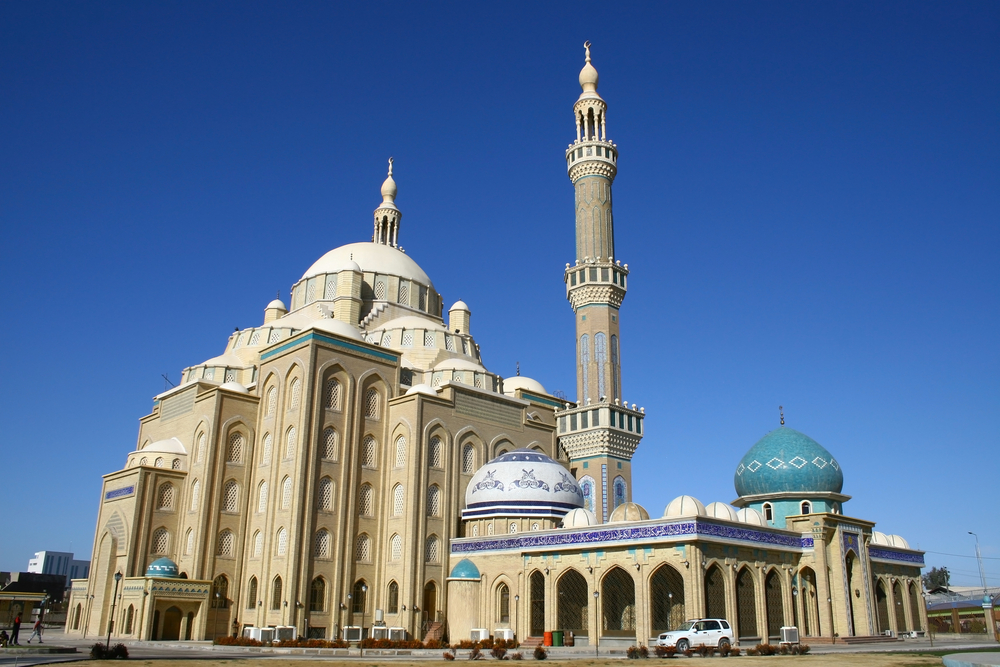 Qualifying to teach in Iraq
Teaching credentials and experience
In order to qualify for a licensed teacher position in Iraq, you should have the following:
Teaching license issued by your home state/province or country
For licensed teachers, a couple years of classroom experience is always an asset as well!
If you're looking to become an ESL instructor in Iraq, here's what you'll need:
For ESL instructors, experience is helpful, too.
Before applying to teach in Iraq, make sure your Teach Away profile is 100% complete. This will go a long way in helping secure you an interview with a school in Iraq.
Obtaining a visa to teach in Iraq
Teach Away placement coordinators provide assistance through the visa application process, although teachers are ultimately responsible for their own visa application.
To acquire a visa, apply to an Iraqi embassy or consulate in your country of residence and ensure your passport is set to be valid for the duration of your potential contract to teach in Iraq.
Living in Iraq
Cost of living in Iraq
Living in Iraq offers a great opportunity for teachers to save due to the lower cost of living. When compared the cost of living in the United States, Iraq, on average, costs just over half as much.
However, if you're not looking to save the extra income you'll make while teaching in Iraq, there are lots of amazing things to see and do – both in Iraq and in nearby countries.
Things to do in Iraq
Visit Baghdad
See the Museum of Iraq, complete with relics from Mesopotamian, Babylonian and Persian civilizations
Ruins
Visit ancient ruin sites, such as the Ziggurat of Ur in the modern day Dhi Qar Province of Iraq.
Political and war-related sites
It's no secret that Iraq has a history of political strife. Political and war-related sites aren't uncommon. A few popular places among tourists and expats in Iraq include:
Saddam Hussein's palaces and summer retreat
Natural Attractions
In Iraq's marshland, you'll find plenty of fauna, such as water buffalo, marbled teal, pygmy cormorants, African darters, and otter.
Holy cities
Iraq's most famous holy cities include Karbala, a holy city in Shia Islam that is second only to Mecca as a place of pilgrimage, Najaf and Kufa, which is home to the Great Mosque (one of the earliest mosques ever built).
UNESCO and World Heritage sites
UNESCO and World Heritage sites in Iraq include Ashur (Qal'at Sherqat), Erbil Citadel, Hatra, Samarra Archaeological City and the Ahwar of Southern Iraq.
Historical sites
Don't miss these famous historical sites during your time in Iraq:
Abbasid Palace: Baghdad ( the Abbasid Dynasty ruled Islamic empire from 8th to 13th centuries!)
Babylon (52 miles south of Baghdad)
The site where Noah's Ark was constructed in Kufa
Countries to visit while living in Iraq
Iraq is bordered by Turkey, Iran, Kuwait, Saudi Arabia, Jordan and Syria – all of which have their own unique places to visit and sites to see.
Iraq is also conveniently located in a central location for easy travel to Europe, northern Asia, eastern Asia and Africa!
University of Toronto OISE TEFL certification for Teachers in Iraq
While having an
ESL teaching certificate
isn't a requirement for all teaching jobs in Iraq, it can always be helpful to have one on your resume when applying for positions – especially when you specialize in teaching English to Arabic speakers.
Did you know that the University of Toronto OISE TEFL certification can be completed entirely online and has an optional specialization in teaching English to Arabic speakers?
Apply to teach in Iraq
Register for a teacher account to apply for teaching jobs in Iraq.
Iraq at a glance
Country information
Capital: Baghdad
Language: Arabic, Kurdish
Population: 39.2 Million est.
Currency: Iraqi dinar
Government: Federal parliamentary republic
Quick facts
Mesopotamia, a historical region including the modern territory of Iraq, is often referred to as the "cradle of civilization" where mankind began to read, write, create laws and live in cities under organized government
Iraq translates to "deeply rooted, well watered; fertile" in Arabic, Iraq has a narrow coastline, measuring 58km, on the northern Persian Gulf
Two major rivers, the Tigris and Euphrates, flow through Iraq, contributing significantly to Iraq's fertility
Iraq's oil reserves are estimated to be the fifth largest in the world
Iraqi traditions relate that Noah's Ark was built in the city of Kufa, Iraq
Baghdad served as the centre of learning during the Islamic Golden Age, and was the largest multicultural city of the middle ages